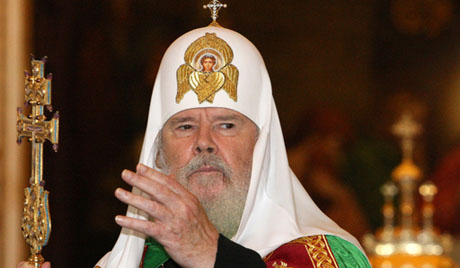 Building a monument to the late Patriarch of Moscow and All Russia Alexy II in Tallinn would be the proper thing to do to acknowledge his contribution to the history of the Russian Orthodox Church in Estonia, Metropolitan of Tallinn and All Estonia Cornelius told the media.
Alexy II was born in Tallinn where in 1961 he was chosen to be the Orthodox Church Bishop of Tallinn and Estonia.
Patriarch Alexy II played a central part in the 2007 reunion of the branches of the Russian Church abroad and at home.
A bust to Alexy II will be unveiled in front of an Orthodox church which is currently under construction in Tallinn.
Source: Voice of Russia