On January 20, 2014, Archangel Michael Community of the Russian Orthodox Church Outside of Russia in Cannes, France, hosted a conference on the persecution of the Russian Orthodox Church in the Soviet Union.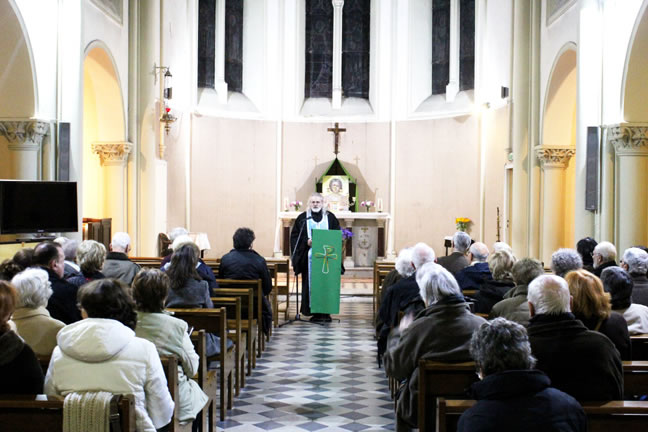 His Eminence Metropolitan Hilarion of Eastern America and New York, First Hierarch of ROCOR, who has direct authority over the Cannes community, gave his blessing for the event.
Fr Antony Odaysky gave a lecture, as did the head of the Orthodox mission in the neighboring town of Grasse, Fr Gontran Poussou.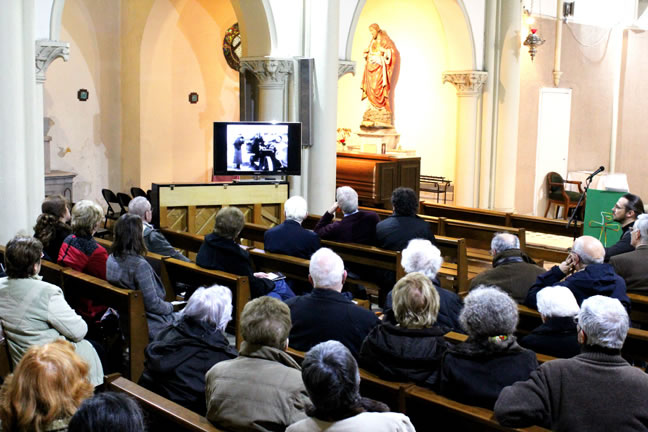 The discussion included the periods of persecution of the Church in the Soviet Union, specifics of each period, with examples of the podvigi of the New Martyrs and Confessors of Russia. A short video was then shown, followed by a question-and-answer session. There were over fifty people at the event, who were greatly moved by and grateful for the discussions.
The conference was held in the Catholic church of St Roch, where the Archangel Michael Community found a haven following the seizure of their old church on boulevard Alexander III by schismatics.
Source: ROCOR