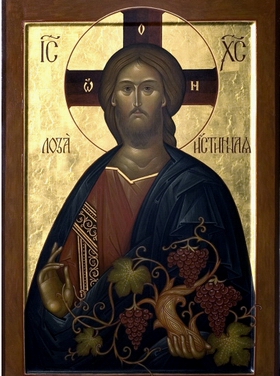 Orthodox Hierarchy's Opinion of the
Alcoholics Anonymous (AA) Movement
Metropolitan Anthony of Sourozh:
I heard of the AA Community some time ago, when I was still a doctor. This
was over fifty years ago. At that time AA groups using the Twelve steps
program were just appearing in France. In England they were organised earlier
and continue operating even now. I worked with them from time to time and had
some meetings with the groups when they wanted something "deeper"; when they
wanted something to do with God or the Church, and the Church not as religious
organisation but as a fellowship.
Bishop Alexey of Orekhovo-Zuevo:
You ask how I got acquainted with AA Community's program. I have a spiritual
child. You should have seen him earlier! He was always drunk and reeked
of tobacco. Now he does not see himself without Church activities. He is a
church warden and helps a lot at our monastery. He became such a person due to
AA Community! Every day he read aloud to me abstracts from the book "Twenty four
hours a day". The book is intended for those who take part in AA groups and
helps them on their recovery course set up for each day. The book makes people
think and even helps them learn to pray. Many ideas from the book have sunk deep
into my heart. Certainly they are of Christian, Gospel nature.
Enlightener Ignaty Bryanchaninov explains in his writings that a person
should be like a condemned one. Surely the Programme helps the person
feel himself a sinner, but a sinner who is not indulging in his earthly
needs but who believes in his deliverance, his healing, and his ultimate
transformation by the grace of God. He also sees others who have found the
way…At the AA meetings I was struck by the people's mercilessness towards
themselves. You can rarely hear such things even at confession.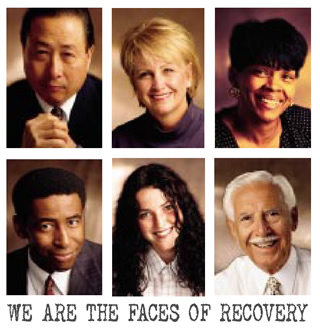 Bishop Illarion of Vienna and Austria:
Such communities exist all over the world. They have much to teach us. The
recovery program is developed with the needs of a complex process in mind and
takes place during the whole life course of the person. The program organisers
try, as much as possible, to remove the internal reasons and motivations, the
causes for physical and psychological addiction to alcohol and drugs. To do
this, they arrange open meetings where everyone tells his or her life story and
reasons that caused him or her to use drugs or alcohol. In the initial stage of
the recovery process, this helps patients not to feel abandoned and lonely. This
social feeling of human unity is of much importance, and it takes central place
in all other treatments.
As a rule, such communities do not have a specific religious background,
although much attention is paid to religious activities throughout the treatment
course. The conscious desire not to return to former ways of life and the will
to do so become the final results of an intense recovery course.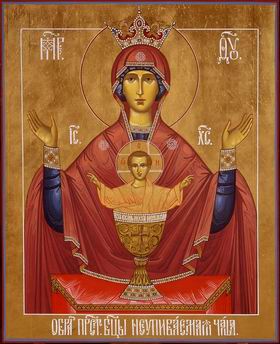 A group of Orthodox Christians –
priests and laity – compelled by feelings of compassion towards those addicted
to drugs or alcohol, decided to create a new icon of Christ the Savior called
"The True Vine". The new icon was created in accordance with Orthodox icon
traditions and rules.
The Patriarch of Moscow and all of Russia Alexey blessed people who cry out
to God in their addiction and those who are trying to help the sufferers to pray
to Christ through this icon.
On the 11th of December 2005 a copy of the icon of the
Theotokos called the "Inexhaustible Cup" was copied by the St.
Daniilov Monastery from the Vysotsky monastery in Serpukhov. The
icon was copied by Sergei Sokolov, who previously wrote the original icon in
Serpukhov. People went out to meet the long-awaited icon…it was written using
the money donated from those who are addicted and their relatives. The meeting
of the icon happened at five in the evening by the Holy Gates of the monastery.
An Akafist was sung to the icon and then everyone had a chance to venerate the
icon.