June 18, 2013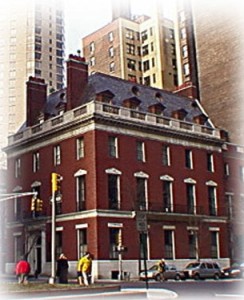 On Tuesday, June 18, 2013, having prayed during Divine Liturgy at St Sergius of Radonezh Chapel in the Synodal residence in New York City, His Eminence Metropolitan Hilarion of Eastern America and New York, First Hierarch of the Russian Orthodox Church Outside of Russia, opened a regular session of the Synod of Bishops. Also participating in this session are: His Eminence Archbishop Mark of Berlin and Germany; His Eminence Archbishop Kyrill of San Francisco and Western America; His Eminence Archbishop Gabriel of Montreal and Canada, and His Grace Bishop Jerome of Manhattan, Vicar of the Eastern American Diocese.
The archpastors will discuss internal church matters, youth ministry and external relations. This evening, the Synod participants will pray during a pannikhida in the Synodal Cathedral of Our Lady "of the Sign" at which all the Royal Members of the Romanov Dynasty will be commemorated. The Synod members and Consul General of the Russian Federation in New York will then host a reception to mark the 400 th anniversary of the Romanov House.
The Synod of Bishops will continue its meetings until Thursday.
Source: ROCOR