May 6, 2013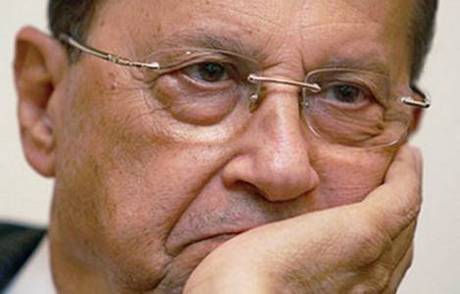 Free Patriotic Movement leader MP Michel Aoun on Monday called on "the nations supporting the armed groups in Syria" to seek the "immediate release" of two Christian bishops kidnapped near Aleppo on April 22.
In an open letter he addressed out of his "belief in the need to break the silence in the case of the two kidnapped bishops of Aleppo," Aoun said "the situation in Syria has reached the most horrible level."
"The ugly crimes that are being committed by gunmen claiming to be fighting in the name of freedom have this time targeted two peaceful Christian clergymen," Aoun noted.
Aleppo's Greek Orthodox Bishop Boulos Yaziji and Syriac Orthodox Bishop Yohanna Ibrahim were kidnapped on April 22 by armed men near the city of Aleppo while en route from the Turkish border.
Aoun pointed out that "this is not the first attack targeting Christian spiritual leaders, as gunmen had killed two Greek Orthodox priests in the past – Father Fadi Haddad on Oct. 25, 2012 and Father Bassilios Nassar on Dec. 26, 2012."
"These acts do not represent in any way a struggle for freedom, but rather terrorist acts committed by hate-filled, malicious terrorists who feed on the blood of innocents and the lives of civilians … while attempts to justify this terrorism under the pretext of seeking to oust the regime have become ridiculous and pathetic," Aoun added.
Addressing nations supporting the Syrian armed opposition, Aoun said: "You have been offering political and media support for the Syrian uprising and the gunmen who are fighting the regime."
He added: "I'm confident that you are condemning the terrorist crimes that are taking place … but the ethical duty requires you to do everything in your capacity to ensure the safety of bishops Yaziji and Ibrahim and exert all efforts possible to secure their release as soon as possible."
"I'm confident that you will heed this call, as your peoples are suffering from terrorism, which is the most dangerous enemy that is threatening stability in the world," Aoun, the head of the biggest Christian parliamentary bloc in Lebanon, added.
Source: Naharnet