On January 15, 2014, the commemoration day of St. Seraphim of Sarov, Archbishop Damaskinos of Johannesburg and Pretoria (Orthodox Church of Alexandria) celebrated the Divine Liturgy at the Church of St. Sergius of Radonezh in Johannesburg.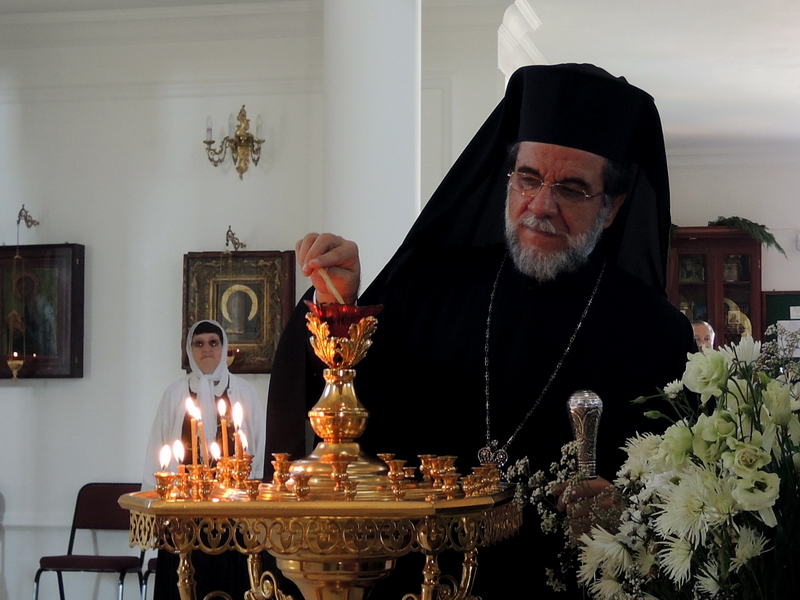 After the service the archpastor warmly greeted the parishioners, wishing them a happy feast and God's help in the new year.
On behalf of the parish, the rector of the church, Father Daniel Lugovoy, presented His Eminence with an icon of Our Lady the Queen of All.
Archbishop Damaskinos continued the fellowship with the faithful during a repast at the parish center, the site of the Church of St. Sergius reports.
Source: DECR