July 9, 2013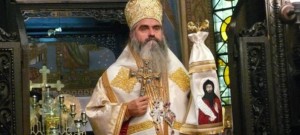 The Bulgarian Orthodox Church's Metropolitan of Varna, Kiril, has been found dead on a Black Sea beach, the Holy Synod said on July 9 2013, citing official confirmation from local police.
The statement comes shortly after Bulgarian media reported Kiril's death in what was an apparent drowning.
Kiril, born in 1954, was among the most controversial figures in the church, not only for being revealed to have been one of the several senior clergy to have been an agent for Bulgaria's communist-era State Security but also for his luxury car and alleged taste for an opulent lifestyle.
After the death in late 2012 of long-serving Patriarch Maxim, Kiril was named the acting chairperson of the Holy Synod, the church's governing body, but – after an initially vicious public contest about the future leadership of the church – he did not make the shortlist of three in the election of a new Patriarch. In February 2013, Rousse Metropolitan Neofit was elected Patriarch.
The death of Kiril would have a significant implication for the Bulgarian Orthodox Church, because it would create another vacancy on the Holy Synod.
Pro tem, Neofit has held on to the diocese of Rousse but a Metropolitan would have to be elected in his place. In June 2013, the Holy Synod accepted the resignation of Simeon, Metropolitan of Western and Central Europe, on the grounds of serious ill-health.
A third vacancy in the church's governing body creates wider possibilities for changes in the balance of the power in the running of the church. Census results and surveys indicate that a majority of Bulgarians declare themselves to be adherents of the Bulgarian Orthodox Church.
Source: The Sofia Globe