In what follows, Fr. Dmitri Ognev responds to questions submitted by readers of a suicide prevention website, www.nosuicid.ru.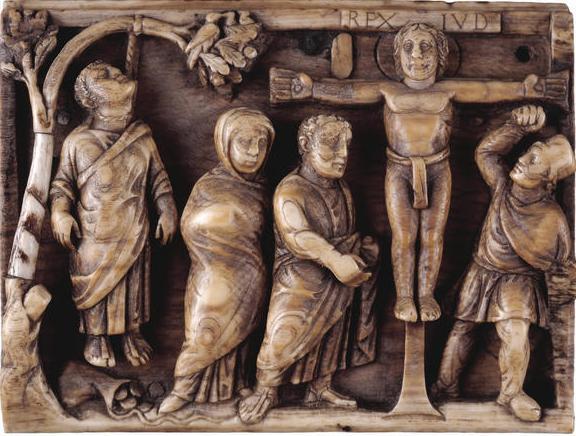 How does the Church treat people who have tried to take their own lives, but have survived?
The Church treats people who have tried to take their own lives but have survived with special love – like someone who has survived a shipwreck. The main thing is that he has survived, which is a great mercy of God, for the Lord has saved him from self-willed "non-existence."
Doesn't the Church think that people are pushed towards suicide by an otherworldly power (such as the devil)?
This is indeed what the Church thinks, because this is precisely the case. It all starts with thoughts of suicide. Then, if someone accepts these thoughts and begins to agree with them, things can go further – all the way up to turning these thoughts into action. Therefore, it is important to fight at the level of these thoughts – to drive them away and repent of them at Confession. Here our greatest help during the "visitations" of such thoughts is prayer – it doesn't matter how small the prayer is, so long as it comes from the soul, mind, and heart. And the thoughts will evaporate. It's been tested!
What prayer helps when you want to kill yourself?
The prayer of the publican: "God be merciful to me a sinner." By saying the prayer of the publican with all one's heart, mind, and soul, all such thoughts will be overcome. A short prayer during such "heavy" moments is best, since the mind won't have the chance to get distracted. Anyone who has these kind of obsessive thoughts is advised to read "Let God arise…" and Psalm 90 every morning and evening:  
The Prayer to the Precious Cross
Let God arise and let His enemies be scattered, and let them that hate Him flee from before His face. As smoke vanishes, so let them vanish; as wax melteth before the fire, so let the demons perish from the presence of them that love God and who sign themselves with the sign of the Cross and say in gladness: Rejoice, most precious and life-giving Cross of the Lord, for Thou drivest away the demons by the power of our Lord Jesus Christ Who was crucified on thee, Who went down to hades and trampled on the power of the devil, and gave us thee, His precious Cross, for the driving away of every adversary. O most precious and life-giving Cross of the Lord, help me together with the holy Land Virgin Theotokos, and with all the saints, unto the ages. Amen.
Psalm 90
He that dwelleth in the help of the Most High shall abide in the shelter of the God of heaven. He shall say unto the Lord: Thou art my helper and my refuge. He is my God, and I will hope in Him. For He shall deliver thee from the snare of the hunters and from every troubling word. With His shoulders will He overshadow thee, and under His wings shalt thou have hope. With a shield will His truth encompass thee; thou shalt not be afraid for the terror by night, nor for the arrow that flieth by day, Nor for the thing that walketh in darkness, nor for the mishap and demon of noonday. A thousand shall fall at thy side, and ten thousand at thy right hand, but unto thee shall it not come nigh. Only with thine eyes shalt thou behold, and thou shalt see the reward of sinners. For Thou, O Lord, art my hope. Thou madest the Most High thy refuge; No evils shall come nigh thee, and no scourge shall draw nigh unto thy dwelling. For He shall give His angels charge over thee, to keep thee in all thy ways. On their hands shall they bear thee up, lest at any time thou dash thy foot against a stone. Upon the asp and basilisk shalt thou tread, and thou shalt trample upon the lion and dragon. For he hath set his hope on Me, and I will deliver him; I will shelter him because he hath known My name. He shall cry unto Me, and I will hearken unto him. I am with him in affliction, and I will rescue him and glorify him. With length of days will I satisfy him, and I will show him My salvation.
If I do good deeds, will I be happier?
A good deed is an action that is moral on the outside, but isn't always spiritual on the inside. For instance, if I give money to a beggar, this might be considered to be a good and moral action. But why did I do it? If at that moment I was walking along with my girlfriend and did it so that she would see how generous I was and think that I'd make a good husband, then this action wasn't spiritual in nature. A classic example is an election, when everyone promises us everything and sometimes even does something for us (one of the parties running for election lay asphalt in front of our house, with the workers wearing clothes with the name of the party clearly inscribed) – but only for our vote. If I gave money to a beggar because I saw him as a human being, or because I felt sorry for him, then one can say that this action was spiritual. Therefore, good deeds depend on my disposition in doing them and the reason I did them. Accordingly, whether one gains any happiness from doing good deeds depends on just this.
Why is God opposed to people killing themselves?
I think it's because when people kill themselves they're no longer able to do good to those whom, according to God's plan, they should do good. In other words, there are many opportunities in life when one can do good to one's neighbors. Sometimes even a good word – no to mention good deeds – can change someone. There is an opinion about this that I like: God takes someone when he is no longer able to do good for others on earth. Therefore, someone who commits suicide not only goes against God's plan for himself, but for those whom he might have been able to help.
If I believe in God, but decide to kill myself, will God stop loving me?
Strangely enough, God loves us even when we kill ourselves of our own free will. To put it figuratively, when someone commits suicide he turns his back to the Sun. Then what does he see? Only his own black shadow. Likewise, someone who commits suicide voluntarily turns away from God, although God continues to love him no less strongly.
I believe in God, but nonetheless I think about suicide. I feel very bad. What should I do?
I would advice you to pay a visit to the seriously ill who are in the hospital or in a nursing home. Talk with them. Bring them something to eat. If it's possible, visit a psychiatric hospital. The simplest thing one can do is to ride the subway and give alms to every beggar you meet (preferably in the form of fruit or food). Do you know how joyfully a poor person will smile when you give him an orange?