Gospel of St. Matthew Chapter 6, Verses 22-33

22 "The lamp of the body is the eye. If therefore your eye is good, your whole body will be full of light. 23 But if your eye is bad, your whole body will be full of darkness. If therefore the light that is in you is darkness, how great is that darkness!

24 "No one can serve two masters; for either he will hate the one and love the other, or else he will be loyal to the one and despise the other. You cannot serve God and mammon.

25 "Therefore I say to you, do not worry about your life, what you will eat or what you will drink; nor about your body, what you will put on. Is not life more than food and the body more than clothing? 26 Look at the birds of the air, for they neither sow nor reap nor gather into barns; yet your heavenly Father feeds them. Are you not of more value than they?27 Which of you by worrying can add one cubit to his stature?

28 "So why do you worry about clothing? Consider the lilies of the field, how they grow: they neither toil nor spin; 29 and yet I say to you that even Solomon in all his glory was not arrayed like one of these. 30 Now if God so clothes the grass of the field, which today is, and tomorrow is thrown into the oven, will He not much more clothe you, O you of little faith?

31 "Therefore do not worry, saying, 'What shall we eat?' or 'What shall we drink?' or 'What shall we wear?' 32 For after all these things the Gentiles seek. For your heavenly Father knows that you need all these things.33 But seek first the kingdom of God and His righteousness, and all these things shall be added to you.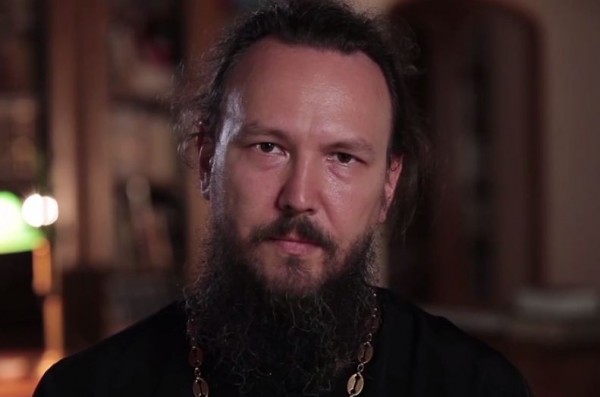 The Gospel reading that we have just heard touches upon a very important and, in the case of our contemporaries in particular, a very painful subject of balancing priorities in spiritual life with the cares for material well-being.  The Lord says, "You cannot serve two masters.  You cannot serve God at the same time as serving mammon," which means, serving matter, the god of material well-being.
At first glance, Christ's call may actually seem incendiary.  He talks about birds who do not work, yet want for nothing.  He compares rich human clothing to the flowers of field grass, which is superior by far to items fashioned by human hands.  In the end, He calls upon us not to worry about what we eat, drink, and wear, because it is exactly what the Gentiles seek, ordinary people who try to procure material well-being for themselves by using spiritual mechanisms.
In reality, the Lord is far from being opposed to us working, to us earning money by honest means and to us living without poverty or material problems.  He is actually referring to the fact that very often in the vortex of worrying about prosperity, we supersede what is most important in our life.  We try to take care of all the things that we know how to do, that we think we understand, and only then do we begin to tackle the lofty spiritual and important existential questions.
In reality, everything should be done in exactly the opposite way.  And it is this that the Lord addresses in the concluding words of today's Gospel reading, when He admonishes us, "Seek first the kingdom of God and His righteousness, and all these things shall be added to you."  Our contemporaries are often stressed when they try to decide where to invest their material capital.  Christians have the very best bank at their disposal, one that will never fail, that is not threatened by war, revolution, or force majeure.  And, most important, this bank is always next to us – the bank is our neighbour and God Himself.  Anything good that we do for them will follow us into eternity.  For this reason, I would like to wish that each of us think first not of their own personal well-being, but about the well-being of their neighbour, which will undoubtedly give us a great dividend when we find ourselves with God in the Kingdom of Heaven.
Translated from the Russian by Maria Nekipelov