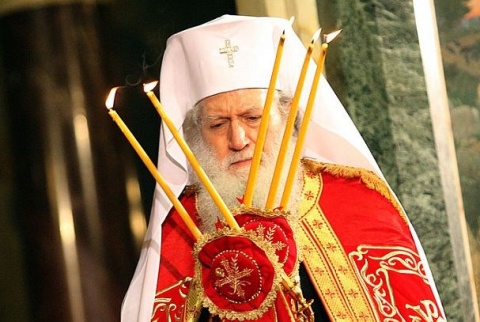 The real needs of Bulgarians and people across the world relate to their daily toils and quest for harmony, argued Bulgaria's Patriarch Neofit.
"The needs of Bulgarians today do not differ from those of Bulgarians in the past, or from those of citizens of other countries. Those are universal needs," said the head of the Bulgarian Orthodox Church in an interview for Dnevnik.bg.
Neofit however added that contemporary consumer society presses new needs upon people, which take up considerable time and energy.
"Those new needs would hardly make people happier or more worthy," said Neofit.
The Bulgarian Patriarch suggested that he will not be opening accounts in social media like Facebook, after at least two fake such accounts surfaced.
"New technologies as means of communication are no different from old ones, insofar as they are only means. The way they are used still depends on people themselves," said the Patriarch.
"Easier communication in no case mean better for the soul. And in the sea of diverse information that engulfs us, it is ever harder for one to glean what is realy important for one's life," added he.
Neofit was enthroned Patriarch of the Bulgarian Orthodox Church in February 2013, after the November 2012 death of predecessor Patriarch Maxim.
He has gained prominence by actively but moderately taking positions on current problems in Bulgarian social life.
Neofit was born Simeon Dimitrov in Sofia, 1945, and in 1975 became a monk at the Troyan Monastery, where he assumed the name Neofit (Neophytos). In 2001 he assumed office as metropolitan bishop of Ruse.
Source: Sofia News Agency