Source: The Grapevine: A Newsletter of St. Lawrence Orthodox Church, October 8, 2010
Have you ever noticed that Americans tend to compartmentalize things? From our own identity to our moral convictions, we tend to live an internally and spiritually divided existence. A perceived 'cure' for this condition, which promotes legalism and an artificial stability, is to pick the 'right' box and stuff ourselves (and everyone around us) into it. Many times we do both simultaneously and hypocritically, being fractured and relativistic in our approach to some areas while being completely rigid in others.
Take, for example, our cultural inheritance regarding conversion to Christianity. Conversion to Christ has, for a long time now in America, been compartmentalized to a single moment in time ('asking Jesus into one's heart') that is either sincere and permanent ('once saved, always saved') or insincere and of no real spiritual effect. Yet how does one prove the authenticity of that exclusive moment? By a personal and continuous interpretation (and reinterpretation) of Scripture. In this American tradition, conversion is completely contained and static, but one's opinion about Christ and His teaching can change every day. In fact, the constant shifting of one's opinion about Christ and Scripture is accepted as a sign of spiritual health and 'active faith.' Rooted in convictions that are surprisingly similar to authentic paganism, this view encourages people to conform their faith to themselves rather than the self being conformed to the faith. In the end, there are so many different faiths and Christs that, technically, we're back to pantheism.
Put simply, conversion (a 'whole or complete turning towards') to Christianity is the acceptance through faith that the Faith possesses the fullness of truth and God's revelation to all mankind. This internal acceptance is then accompanied by the active conforming of one's mind, spirit, and life to the words of Jesus Christ and the traditions of His holy apostles. It is we who are called to conform to the life, teaching, and very presence of Jesus Christ. St. Paul exhorts us to "put on Christ," not only to accept His words but to accept Him as the Living Word of God (John 1:1–18). When we "put on Christ," we not only conform to Him, but we voluntarily put aside our personal 'truths' and seek out His truth. If, on the other hand, His revelation is incomplete, if His words are not successfully transmitted through His apostles, if His establishment of the Church does not endure, then He is a failure, not the Savior.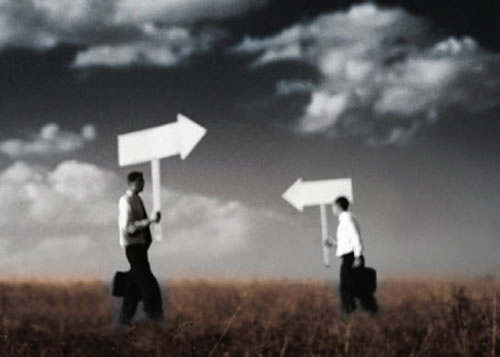 As Orthodox Christians, we conform ourselves to the Church's apostolic understanding that man is a creature of time and space who sets about 'redeeming the time' (Eph. 5:16) and who is created to 'fill and subdue the earth' (Gen.1:28). Thus, our salvation is not momentary but eternal. We do not simply think about Christ, nor does He simply 'do' something to us. We choose to desire to pursue Him; therefore we 'deny ourselves, take up our cross, and follow Him' (Matthew 16:24). Each person's personal conversion, which is absolutely essential for salvation, begins with Christ's revelation of Himself to us through His creation, in the midst of trials, through family and friends, through angels, or however He chooses. Our personal conversion is the voluntary choice to receive this revelation and respond to it.
Converting from a non-Christian life full of pain, emptiness, and false hopes is perhaps the easier conversion, for it is a transformation from lack and confusion to bounty and sanity. A more difficult conversion sometimes occurs within the Church. When the Faith is inherited from the family and received sacramentally as an infant, there is a tremendous temptation to take for granted what is actually a priceless opportunity. Even if we are born and baptized in the Orthodox faith, we will ultimately respond to Christ's call and conversion to the pursuit of salvation in one of three ways: through obedience, through suffering, or not at all. Nothing could be more devastating to a Christian parent than to see their child reject the Faith and lose their soul. But even those children in the Church must eventually choose for themselves, for they are free to do so; that is the divine gift of free will given to them.
And we will know our own hearts, and our own understanding of salvation, by a simple observation: When a person erroneously journeys away from Christ and His holy Church, as an act of their free will, do we receive them when they return? While they are gone, do we pray that their journey brings them full circle? Or do we harden our hearts and make it difficult for them when they return? Remember, the Father did not restrain the prodigal son when he left, and rejoiced upon his return. Those who return to Christ through suffering bear the scars of their own travels. Those who were blessed with conversion through obedience must be an ingredient in the healing balm, not another thorn bush to pass through on the way home.
"That we may be perfectly united in mind and thought" (1 Cor. 1:10),