June 25, 2013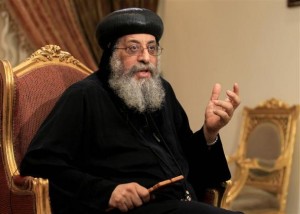 The Orthodox Church has voiced support for the role played by the Armed Forces on the current developments in Egypt.
The Church hailed remarks by Defense Minister Abdel Fattah el-Sisi, in which he vowed to intervene to prevent Egypt from slipping into a dark tunnel of conflict, sedition and infighting, said a statement released by the papal office on Monday 24/6/2013.
The Orthodox Church also voiced confidence in the army's ability to shoulder these grave responsibilities in this critical stage, the statement said.
Source: State Information Service