August 1, 2013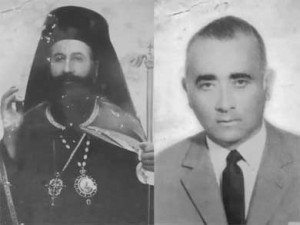 The Chicago-based nonprofit Greek America Foundation is looking for backers for a film project focusing on a small community of Jews from the Ionian island of Zakynthos who survived the Holocaust intact, running a campaign on the Indiegogo forum, which allows members of the public to contribute toward the production of projects with donations of any size.
Produced by Steven Priovolos, an award-winning Los Angeles-based cinematographer, and Greg Pappas, founder of the foundation, the short film will be shot on location in Zakynthos, as well as at other potential locations.
According to Bishop Demetrios of Mokissos, a Chicago-based hierarch who is a supporter and adviser on the project and who is quoted on the website, "it was a case of righteous defiance when the island's two leaders – the mayor, Lukas Carrer, and the Greek Orthodox bishop, Metropolitan Chrysostomos – led the 35,000 residents of Zakynthos into hiding, saving every single Jew."
He adds, "It's quite unique that not a single Jew was turned in, not a single islander collaborated with the Nazis – especially when the order was given by the SS that anyone caught harboring Jews would be shot on the spot."
Carrer and Chrysostomos were honored for their actions by the Israeli state in 1978 at the Yad Vashem memorial.
The Greek America Foundation hopes that the website for "No Man is an Island" will provide a forum for other similar stories about World War II history.
The campaign runs through August 13. For more information or to make a donation to the project, click here.
Source: Ekathimerini