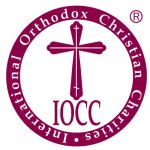 International Orthodox Christian Charities is one of the most effective charities you've probably never heard of. It represents all of the ethnic Orthodox churches in North America, taking relief and development money and expertise to some of the world's most challenging situations. It's run by Orthodox Christians, though many recipients aren't Orthodox or even Christian. It is currently working in war-torn Syria, among may other global hotspots, aiding displaced persons with food and medical care.
The organization was born in Pittsburgh and it will return to the Pittsburgh area Thursday, July 26, 2012, as three cyclists stop in McKees Rocks on a 38-day, 3,000-mile fundraising drive for the organization. Lead rider Jim Angelus, 52, made this ride ten years ago to celebrate IOCC's 10th anniversary and is repeating this feat to honor IOCC's 20th year of global humanitarian service.
The Race To Respond cycling team is on a mission to bring awareness and raise funds for the humanitarian work of International Orthodox Christian Charities. It will stop for a reception in their honor at St. Nicholas Orthodox Church 320 Munson Ave., McKees Rocks, at 5:30PM Thursday, to meet and greet supporters of the race and IOCC. Details are at www.racetorespond.org with daily updates and an interactive map.
IOCC is the humanitarian arm of the Assembly of Canonical Orthodox Bishops of North and Central America. Since its inception in 1992, IOCC has delivered more than $400 million in relief and development programs to families and communities in 50 countries.
While most of its work is done overseas, IOCC is also building homes for victims of natural disaters in Texas, Minnesota and North Dakota.