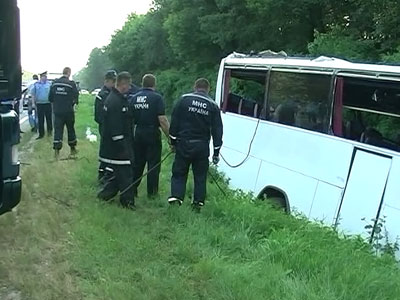 Pskov, July 13 Interfax – A woman has died at a Chernihiv hospital, bringing the number of Russian pilgrims killed in a road accident in Ukraine to 15, a regional administration source told Interfax.
The woman, who sustained severe injuries in the accident, died despite doctors' efforts to save her life.
Two Russian pilgrims, Marina Moryakova, who was mistakenly listed as dead, and Sergey Potashenkov, remain at Chernihiv's clinic.
15 pilgrims from Russia's town of Velikye Luki were killed and another 29 were injured in a bus crash in Ukraine early on July 7. They were heading to a monastery in western Ukraine's Pochayev.
27 people injured in the accident are currently being treated at hospitals in Moscow, Pskov and Chernihiv.
Source: Interfax-Religion