Fr. Alexy, please tell us how the St. Petersburg Diocese created an Instagram account? 
First of all, allow me to say several words about the subject of our conversation. Instagram (http://instagram.com) is a social network that shares with other social networking sites the ability to communicate, share experiences, and talk about events in one's life.
The distinctive property of Instagram is that its main (and only) content is photographs, and not texts or links to external resources, such as are familiar to us on VK or Facebook.
Instagram offers a large collection of filters that allow you to turn even an ordinary photo into something stylish and original.
At the present time, Instagram is one of the fastest growing social networks: its total audience is of more than 200 million people.
In June 2014, I started an Instagram account for our diocese called "Metropolitan." As a rule, it gets photographs from those events that I'm able to attend myself. Also the more successful photographs taken by our diocesan photographers get processed by Instagram filters and also end up there.
During the six months that our account has existed, we have reached the number of 500 followers. Is that a lot or a little? Of course, that's a very modest audience. But, we note that a very small number of dioceses of the Russian Orthodox Church have Instagram accounts, of which only two have an audience of more than 100 followers (the St. Petersburg Metropolia and colleagues from Tartarstan).
Why do our parishes and dioceses need Instagram accounts? For exactly the same reasons that they need various Facebooks and VKs. For communication, for telling about something! The message that is passed on to familiar social sites with the help of letters, is on Instagram communicated in the form of pictures, photos from certain church events.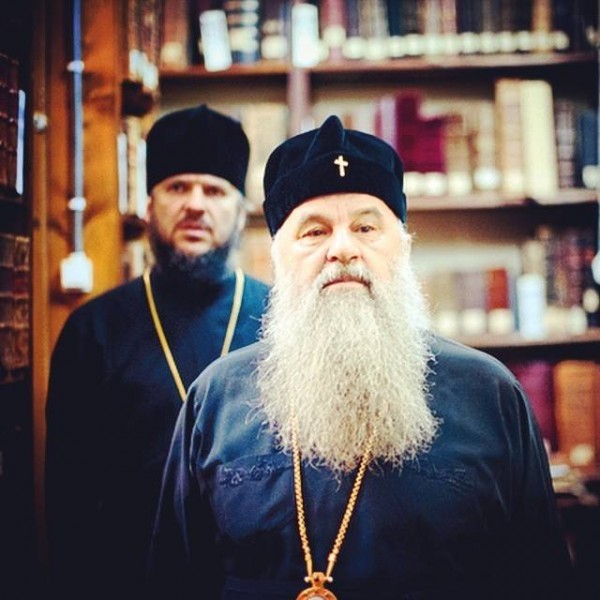 How does a diocese make an Instagram account, and is there any sense in its having one? 
Starting an Instagram account is very simple. To do this, one needs to download the app on one's smartphone or tablet or go through a very simple registration. The difficulties begin later on. How do you find your audience? How do you find your company style? Apart from expertise and dedication, one also needs discipline: one's account should remain "alive," that is, regularly delight its followers (subscribers to the account) with interesting and new photographs.
I can't say that every parish or every diocese is in need of such a service. It all depends on local conditions. For example, in our diocese two things led me to create an account. First of all, I found it strange that in our city, with its high information culture of the population, where museums and universities have Instagram accounts, that there was no interesting church account.
Also, working for the information department of the diocese, I watched with admiration the work of our staff photographers who shoot for the magazine Living Water and the diocesan website. Many of the photographs were real masterpieces; however, it seemed to me that the potential for their use for information purposes was insignificant. The publication of these photos on Instagram gave them a second life, opening them up to a new audience.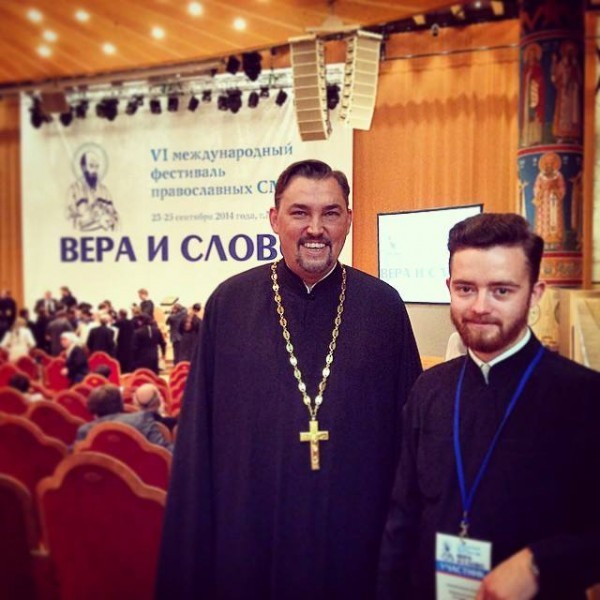 How do you process the photographs? 
For photo editing, apart from built-in filters, such programs are often used as PixirExpress+, Mextures, Litely, Afterlight (all from the AppStore).
How do you post photographs, what principles do you follow when placing a particular photo? What criteria do you use for selection: an interesting photo, an important event…? 
Why do I love Instagram and often recommend its use? Above all, I like it visually. I think that people love the images and stories most of all. So Instagram allows one to get acquainted with any history; it preserves the memory of it. The account owner, with the help of photos, tells others about their lives. It seems to me miraculous when an Internet service tells about the life of the church community, parish, or diocese.
Therefore, for publication we use namely those photos that are able to tell a story. This may be the story of a given person, a church, or some event in diocesan life.
Many Orthodox Instagram accounts resort to such an understandable course as publishing icons or pictures with a moralizing inscription, and often just publishes beautiful Orthodox churches! When administrating the diocesan account, I do not resort to such moves. I will always position @mitropolia as the product of an exclusively regional, focused on the local audience.
Our photos depict St. Petersburg churches, well-known priests, and subjects from diocesan life. Moreover, the authors of the photographic material are also Petersburg photographers. In fact, here I duplicate the approach that we developed in editing the journal Living Water. We do not aspire to become the mass media. We write about Orthodox (and simply cultural, interesting) Petersburg for Petersburgites. In this, we have no competition! By the way, five million people live in St. Petersburg, as in our neighboring country, Finland.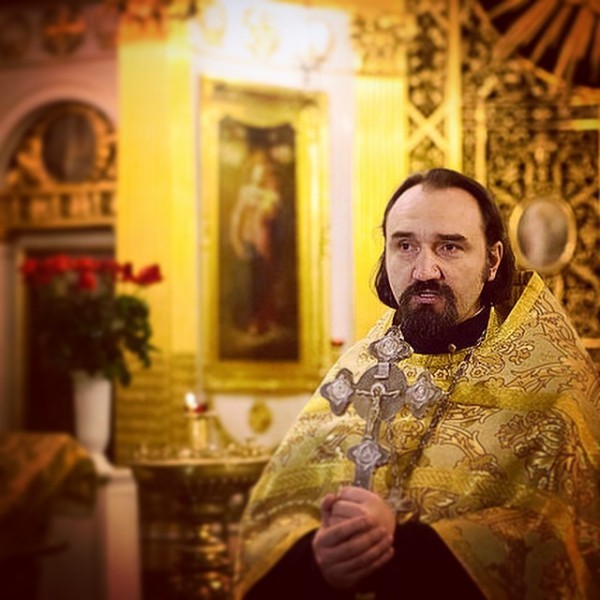 What events do you personally think are important and the most appropriate format for Instagram? 
First of all, I'll make a very important statement. I do not consider that the divine services, or certain moments of the Divine Liturgy, are entirely appropriate for photography and publication on Instagram. Shooting the moment of Communion, or immersion in prayer, all testifies to bad taste.
In our account, pictures with the Divine Liturgy are not more than 10%. Excellent material for publication on Instagram is given by architecture, photographs of the exterior and interior appearances of churches, and of course, the para-liturgical, rich and bright (in St. Petersburg it is precisely such) life of the diocese!
What does an Instagram photo carry with it? Can it become photo-preaching? 
I'm personally convinced that Orthodoxy is a very beautiful and visually rich confession. At the same time with wordiness, with the ability to express our position clearly and evangelically, we have a very big trouble. That is, we often speak wrongly! But if we talk about Orthodox life with the help of the visual range, we allow the opportunity to speak not to us, the people nearby and at tap, but to Orthodoxy itself.
Instagram may possess a certain missionary potential. In this connection, we should mention the possibility of "geotagging" with Instagram: the ability to bind a photo to a given location on the map or institution. For example, if some university has an ecclesial community and some parishioners make a photo, tying it specifically to this institution, then all (!) students of the university will see a picture of the life of this community thanks to the fact of georeferencing!
For example, I was able to meet with some Petersburg journalists, believers and churchly people, thanks to Instagram. I saw their photographs from events at which I was also present. In the future, this creative companionship thanks to Instagram has been very helpful.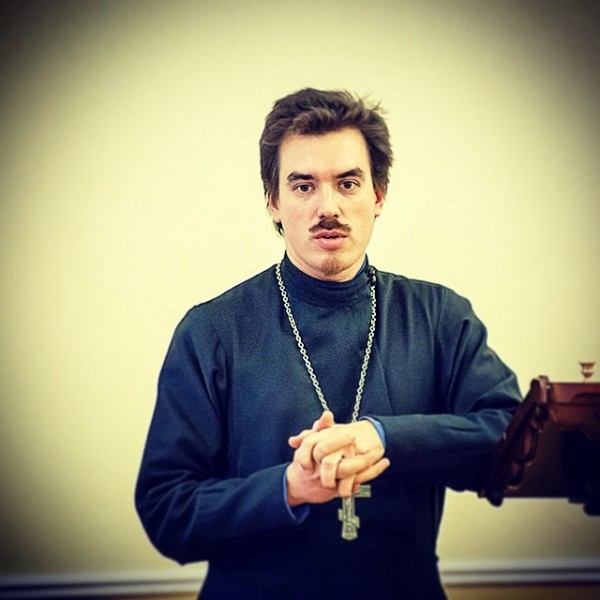 Why are there so few Orthodox Instagram accounts? 
We have few Orthodox Instagram accounts for a very sad reason: in our churches there are not enough young people ages fifteen to thirty. Those who make up the backbone of our communities are rarely familiar with the subject of our conversation.
There is another reason: frequently, unfortunately, the life of the parish is exhausted by divine services. In this case, material for Instagram content is indeed insufficient. An interesting Instagram account can only be in those dioceses that have parishes that, apart from divine services, also have a large number of interesting and creatively implemented activities (concerts, exhibitions, pilgrimages, social initiatives, and so on).
Despite the fact that there are in fact few Orthodox Instagram accounts, we should still note successful projects. First, the leader of the Orthodox Instagram movement is the account of the St. Petersburg Theological Academy (more than 5,000 followers). One also must note Denis Makhanko with his 10,000 followers.
What advice do you have for those who decide to follow the example of the Metropolia? 
I have already formulated many tips in the course of our conversation. Now I would like to share one caveat. I would very strongly warn against the use of different services for artificially increasing traffic on your account. Even if the number of your followers won't grow very quickly, it will still be a living audience. In the case of turning to specially paid services, which help you to cheat, you will get a completely artificial audience, consisting of "bots."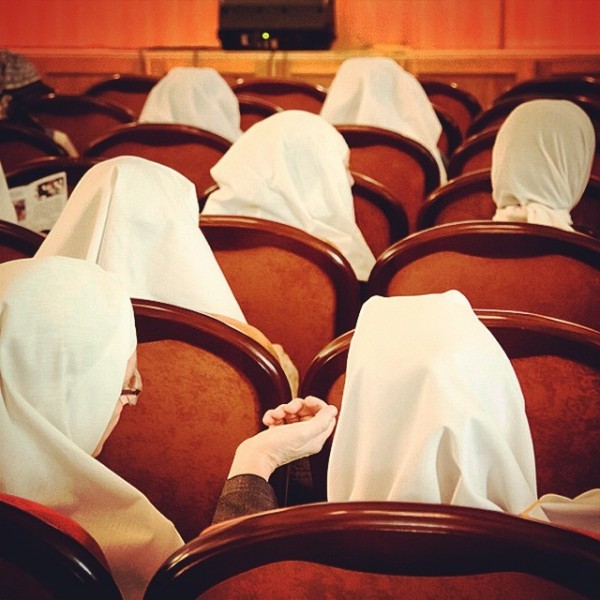 What is your target audience? Does a photo always hit the target? Or have there been interesting and unexpected reactions from people? 
The target audience of the project is people of the age from 15 to 35 (although, of course, that is a very general estimate). As a rule, these people have the necessary technology (devices, gadgets) with the Instagram app installed. As a rule, there are people that are close to the Church, the parishioners of the Petersburg churches.
We define that a photo has "hit the mark" for quite objective grounds: a photo has formed a large chain of comments, as in the case when it forms a large number of "likes."
Sometimes we arrange quizzes. We place the photo of a little-known church of the St. Petersburg or Leningrad Region with a request to indicate what kind of church it is.
It is very nice when people comment on a given photo and write: "Hurrah! This is my church!" Or we are pleased by such comments as "This photo shows our Rector, Fr. N., and we love him very much." We are happy when people we don't know at all begin to celebrate our account on their photos, which they make at certain church receptions. This means that there has appeared yet another informational network, another community with shared values.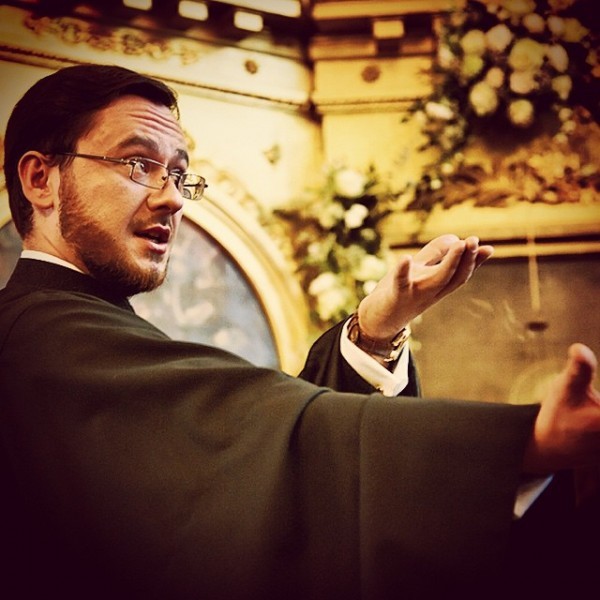 Do such projects have a future? 
It's difficult to respond to this question unequivocally. I can say that in some dioceses, at individual parishes, such initiatives will also be successful, will receive appropriate development, and gain popularity. And for someone an Instagram project will not take place. It all depends on the context, on assumptions, on the demand for such undertakings from the surrounding society. Therefore I want to warn our brothers and sisters from taking our experience as mandatory to follow! I can say one thing.  Informational ministry, be it parish or diocesan, cannot not be innovative, cannot develop new frontiers, cannot but set ambitious goals!
Indeed, I'll say one more important thing. If you'll be boring and officious; if for you humor and Orthodoxy are incompatible, then your Instagram account will not take place.
Do you have a favorite hashtag? 
Of course we do! They are the hashtag of my parish (#feosobor) and our diocesan journal (#vodazhivaya).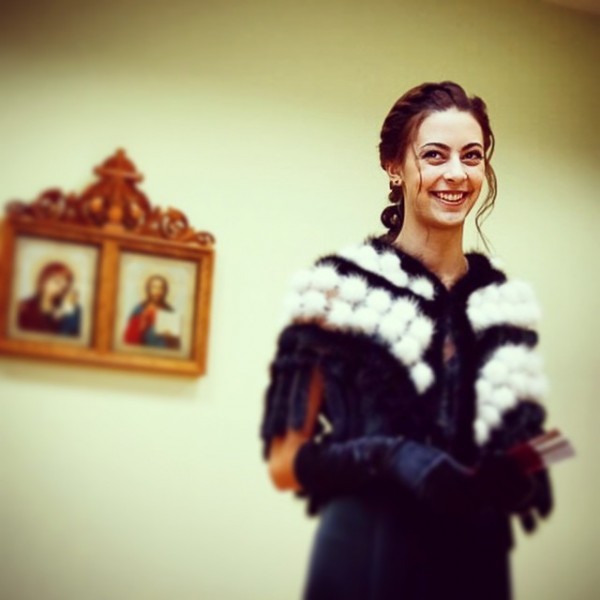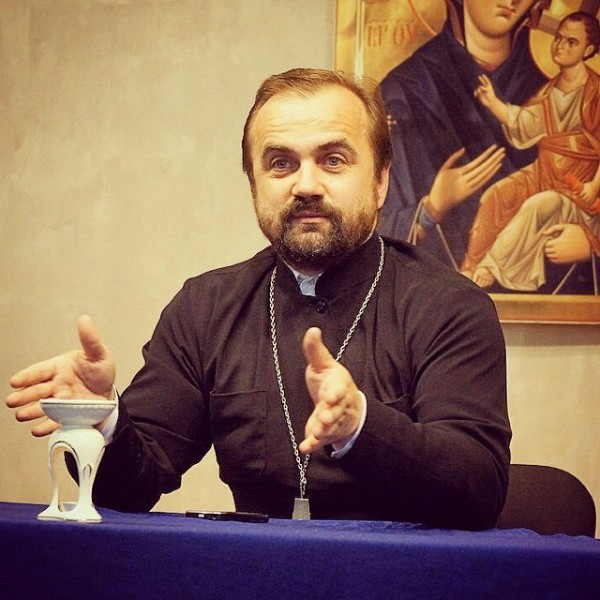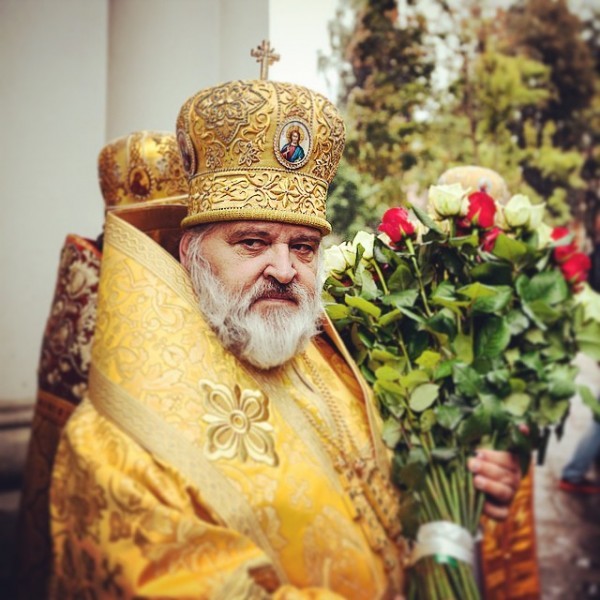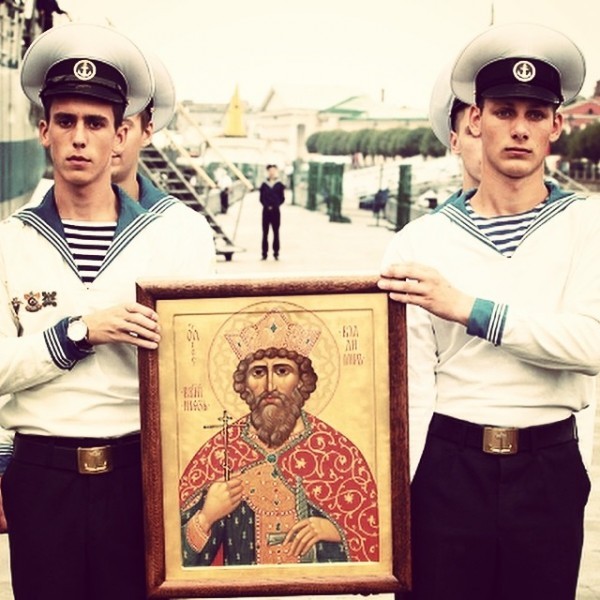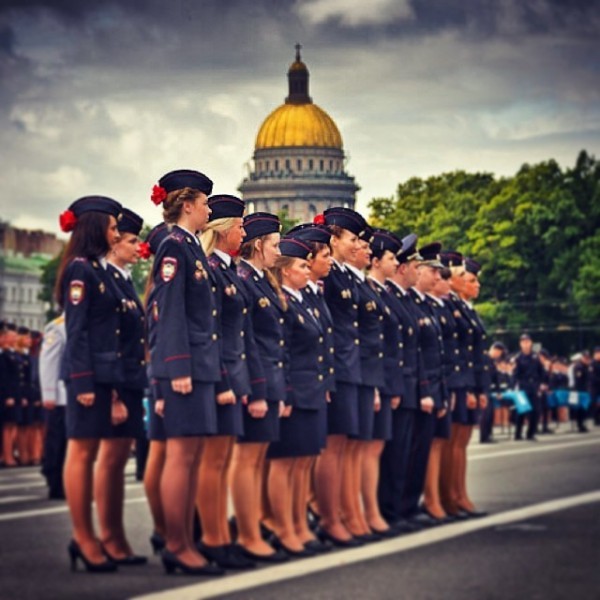 Translated from the Russian.