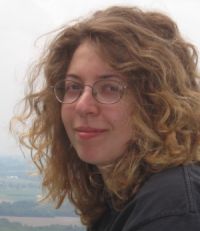 Unless you are Greek Orthodox or attend an Orthodox Christian seminary in or near New England, it is unlikely that you have heard of the Holy Cross Greek Orthodox School of Theology and the undergraduate institution that shares its classrooms, Hellenic College. On HCHC's hilltop campus in Brookline, Massachusetts, a couple hundred students are currently studying for midterms, writing papers, and playing basketball, just as students do at tens of other colleges in the Boston area. The difference here is that Hellenic is the only Orthodox Christian college, and Holy Cross the only Greek Orthodox seminary, in the Western Hemisphere.
Students come to HCHC to either pursue one of six majors available to undergraduates or to earn one of three masters degrees. Most prominent is the Master of Divinity program and the undergraduate major in Religious Studies. The latter program, like the college itself, is sought out for its uniquely Orthodox Christian point of view. Besides working towards academic goals, students here tend to value the place of spirituality in their lives.
A few Hellenic College students told me that they had considered other schools for their bachelor's degrees, but had turned to Hellenic when they realized how important it was to them to be near a church. It's rare to find, in the United States, a school that schedules vacations around Orthodox holidays. Here, there are never classes on Holy Week; students can either return to their home parishes to prepare for Easter or stay and attend services at the campus chapel. A Spiritual Fathers program provides personal guidance to students and seminarians, and book groups and Bible studies allow even social interactions to be imbued with a sense of spiritual inquiry. The year's theme for both schools, "Perfectly One," further emphasizes unity in Christ.
To find out more about the HCHC experience, I questioned two Holy Cross graduate students about their time here.
A Seminarian's Point of View
Derek is in his third year of the four year Masters of Divinity seminarian track, a course of study often taken by men wishing to enter the priesthood. This convert from Catholicism has a seven-hour drive to get home to Pennsylvania. He chose this seminary over several others because it is affiliated with the Greek Archdiocese.
Q. Has your program of study offered you any practical pastoral experience?
A. There was some with hospital ministry, some with the parish assignment… I wouldn't say I have much practical pastoral experience. I have done some soup kitchen [volunteer work].
Q. What's the best class you've had here?
A. Oh! Probably Sacramental Theology with Fr. Zymaris. He just owns students left and right. People think they know something about theology and he shows them that they don't. He throws a lot of things out there for people to think about. Old Testament with Fr. Pentiuc was great for similar reasons.
Q. If you aren't ordained, or decide to serve the church in some other way [besides as a member of the clergy], what would you say has been the most valuable thing you've learned here so far?
A. …. you learn patience.
A Woman in the Ministry
Rebecca is originally from St. Louis, Missouri, but has traveled around the world in search of truth. She finally landed in Orthodox Christianity and Hellenic College's three year Master's of Divinity program, which is shortened for those not working towards ordination.
Q. Can you tell me about the program you're in?
A. The MDiv is three years for women. I want to learn about the practical aspects of ministry. It's less academic than the ThM [Master of Theology] and the MTS [Master of Theological Studies]. I really want to work in community, philanthropy, international humanitarian work. Here I can soak up the theology of the fathers but also be part of the liturgical life of the Church.
Q. What practical pastoral experience has been available to you here?
A. There's prison and hospital ministry, there's parish ministry. I was involved in an adult education class and teaching Sunday school. There was also the homeless dinner ministry.
Q. Is there anything else you'd like to tell me about your experience at this school or in this program?
A. It's good to have a foundation in theology so you're not pulling things [from the air]. Here, you get worship, ethics, pastoral ministry, counseling, the sacraments… it makes a cohesive whole. In the Boston area, there's the chance to connect with other people– lectures, hearing from different people, book signings, with all the different churches here. You have the blessing to take part in the ministry by study.
When one student began the application process to HCHC, he was warned by the admission staff, "don't expect people to be floating in the air here. Everyone's pretty normal, even though the school's Orthodox." No, this might not be Mount Athos, but people call Hellenic College and Holy Cross the "Holy Hill" for a reason. In parishes from Utah to Kenya, clergy and laymen can be found who have completed HCHC's courses of education. Helped along by the support of school and classmates in following their different callings, students here pursue their aspirations for mortal and eternal life. It's a unique place, and it takes a uniquely motivated individual to find their way here.