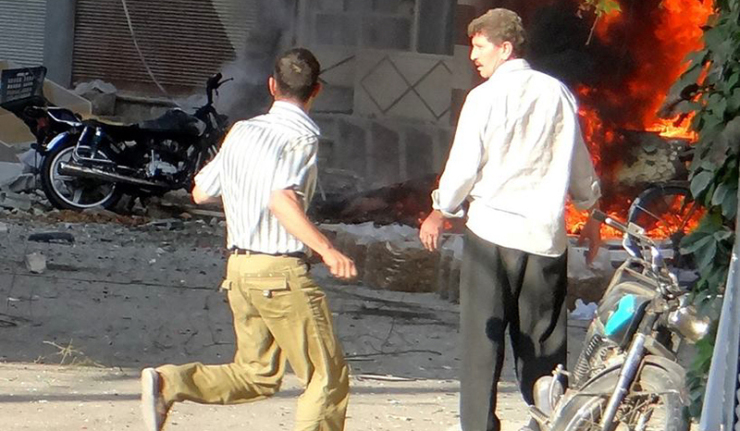 At least eight people were killed on Sunday by mortar fire that hit a Christian neighbourhood in central Damascus, Syrian state news agency SANA reported.
"Three mortar shells fired by terrorists landed… in the Qassaa district, killing eight civilians and wounding 24 others," SANA said.
Another three people were injured when a fourth mortar slammed into the Holy Cross church in the neighbourhood, it added.
The Greek Orthodox church is one of the largest in Syria. It was unclear how badly it was damaged in the attack.
Syrian rebels have set up a series of rear bases on the outskirts of the capital, from which they regularly target central Damascus with rocket and mortar fire.
Last month, a mortar round slammed into the Iraqi consulate in Damascus, killing a woman.
Syrian troops have for months been fighting in Damascus neighbourhoods in a bid to dislodge the rebel bases there.
Source: Voice of Russia