July 22, 2013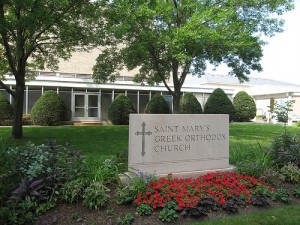 NEW YORK – The Center for Family Care of the Greek Orthodox Archdiocese of America, in collaboration with St. Mary's Greek Orthodox Church in Minneapolis, Minnesota will sponsor the inaugural Family Ministry Conference: Rooting and Grounding our Families in Christ and His Church, Sept. 25-28, 2013. The conference will define the foundations of family ministry in the Orthodox Church, and participants will be given the resources to launch and sustain a program in their local parish.
His Eminence Archbishop Demetrios of America will offer the first of three keynote addresses. The other two will be offered by Fr. Anthony Coniaris and Fr. Harry Pappas. A special intensive workshop session led by Jim Burns of HomeWord Youth and Family Ministry will also be held. Additional sessions will be presented to further explore aspects of parish family ministry and the church of the home. There will be a panel discussion and an open forum, as well as interactive activities, which will explore the best practices and challenges of family ministry while highlighting what is occurring in certain communities.
The Family Ministry Conference welcomes clergy, pastoral care workers, ministry leaders and laypersons interested in building family ministry in their parishes and homes. A generous grant from Leadership 100 is helping fund the event. For more details about the conference schedule, accommodations and registration, visit family.goarch.org/fm2013conf.
The Center for Family Care of the Greek Orthodox Archdiocese of America works to bring more aspects of our faith into the home and to bring more families into the Church.
For more information call (845) 424-8175 or email familycare@goarch.org
Source: GOARCH