Moscow, November 20, Interfax – The famous priest Daniil Sysoyev, the rector of the St. Thomas Cathedral, has been killed in Moscow.
The priest received gunshot wounds to the head and chest, his assistant Vladimir Strelbitsky was wounded in the chest.
The priest died on the surgical table at 0:15 a.m. Moscow time.
Father Daniil was 35 years old.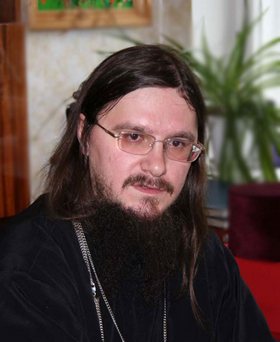 Fr. Dionisy Pozdnyaev, the priest-in-charge of the parish of the Holy Apostles Peter and Paul in Hong Kong says, "Father Daniil had a special gift of love for God, which gave him fearlessness"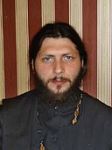 Father Daniil has gone from us to God as a confessor, a witness to Christ, His Kingdom, and His love. His memory will be eternal on earth.
Many people remember Father Daniil as a talented preacher who would tell about Christ in both good times and hard times, at churches and universities, in cities and villages, and in books. Many people will be inspired by his penetrating mind, clear words, and the profundity of his thoughts.
As for me, he was my close friend, and having lost him I feel deep sorrow. We entered the Moscow seminary together in 1991; he was then less than 18 years old, I was a little older, but it became clear at the entrance examinations that we had a common spirit. We preserved our friendship in later years, at our alma mater as well as during our ministry in Moscow, and later, when I went to Hong Kong. Thus, we had been friends for more than 18 years. During this time, he was the witness at my wedding ceremony, I married him and Juli, and my wife became his older daughter's godmother.
We always tried to meet on his Name Day – the commemoration day of Prophet Daniel – in Moscow. I always tried to come even from Hong Kong to Moscow in order to share the joy of the celebration with him. Together we served at the temple in honor of the Holy Prince Vladimir in Moscow and later at the Temple of St. Thomas, where he was the rector in his last years.
I also remember our journey with a group of Orthodox Chinese to Irkutsk, to the relics of St. Innokenty of Irkutsk, and to Lake Baikal. I would like to say, in Father Daniil's memory, that he possessed a lot of qualities hardly ever seen in our contemporaries, even clergymen.
He had a special gift of love for God which gave him fearlessness. Neither external authority nor power, nor money or public opinion, could shake his determination to always assert God's truth, which, as we all know now, cost him his life. He was fascinated by Christ's Truth, not merely intellectually, of course, but also the Truth of Love as a principle of life.
When we served together I noticed that he had a rare feeling of fear. It was fear and awe of Holiness, which he was able to feel very deeply. As a confessor, he was an attentive and thoughtful priest, who combined both being faithful to his principles when encountering sin and showing mercy to repentant people.
Perhaps I won't be mistaken if I say that the center of his spiritual life was serving the Divine Liturgy. I would also like to add that he heard the Music of Heaven, which we talked about several times. There was love for the Perfect Beauty of God in his soul. Nothing could stop his striving for this Beauty, which, as he knew, is given fully only in Heaven. However, slight reflections of this beauty seen in Christ's Church were for him signs on the way to the Kingdom of Heaven. He wanted to be there himself and encouraged us, his spiritual children, his friends, and those who considered him to be their enemy, to seek this Kingdom too.