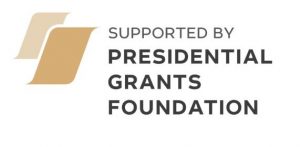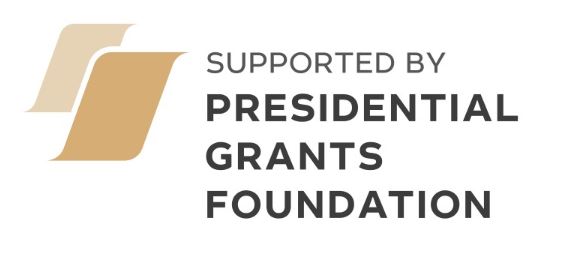 Stanislav Khotsky, a psychologist and specialist in the correction of aggressive and violent behavior, recalled the following occurrence. Imagine a market, a man and his wife are walking along the stalls. She is choosing meat. He tells her, "I don't eat pork" and hears in response, "Shut up! You will eat whatever I'll give you." Stanislav Khotsky told "Pravmir" why it is difficult for men to tell about the fact that they have become victims of domestic violence, why women behave cruelly towards their partners and how to stop it, if you yourself show aggression towards your loved ones.
"You have been helping people who have suffered from domestic violence or have become aggressors themselves for 10 years. Do men who have become victims of domestic violence turn to you?"
"Yes, I sympathize with them and give credit to their courage. It's not easy to talk about it. But on the other hand, people want to figure it out.
I have been working in this area for a long time and more often I deal with male violence. Therefore I know that violence committed by a woman is often caused by previous violence committed by a man. Meanwhile, no reason removes the responsibility for the violence and it does not matter what gender of the person who committed it is."
"Have you ever worked with women who inflicted violence on their loved ones?"
"Yes. Most of them come to me due to the violence they are inflicting on their children."
"Are there women who use violence against their husbands? When we talk about domestic violence, we mean that the victims are most often women and children. There are high-profile cases…"
"In general, violence is not only the high-profile cases of Margarita Gracheva or the Khachaturian sisters, but it is also what happens every evening in many families. This is what we are all used to.
This is domestic and routine violence very few people notice.
Male violence is easier to see because it is often physical.
Women also commit violence, but we hardly talk about it.
Sometimes women even kill their husbands. Typically, in such cases, she had suffered for many years from her partner's violence, and the killing became a desperate act of protecting her child or herself. This does not justify the crime, but it is important to note the motives.
Let me emphasize that the tendency to use violence is determined not so much by gender as by the presence of power."
Men are afraid of being considered weak.
"What is domestic violence, in your opinion?"
"There are different definitions, the following one is closer to me: violence is the usurpation of free will. The key sign is the presence of humiliation. A person may feel humiliated even when the other person did not intentionally humiliate him/her. Then, there is violence according to the first person, and the second person believes that he/she did not commit it.
For example, a husband and his wife have been together for many years, he is successful in business, but at the same time he is afraid of depth. Whereas she loves the sea and diving. The family goes on vacation, and she persuades him to dive. He is terribly afraid, but agrees. When he once tried to refuse, she laughed at him and humiliated him. Now imagine that he will see a video on YouTube about the importance of talking about one's feelings and decides to give it a try. He will say, "I'm scared, that's why I don't want to do it." Then she will mock him even more, because he will do something that she believes a man should not do. Knowing that he cannot afford to admit any of his fears, she puts him in a situation in which she can control him."
"Is this really violence? Maybe it is just a family conflict…"
"A conflict is a kind of background against which different things can happen. A quarrel is also a background, but usually aimless, with a splash of emotions. A conflict or a quarrel can occur without humiliating the other person, therefore they are not equal to violence.
But the submission of the other person plus his or her humiliation is violence."
"Perhaps many men do not consider situations like you mentioned to be violence…"
"Yes, most likely they don't. In our culture, being an object of violence means being weak, and a man should not be weak.
Men do not call this attitude violence, but they often feel it.
For example, a woman's persistent desire to discuss a relationship can become violence. It seems to him that they have already discussed everything a thousand times. But she still needs to say something.
Violence always goes from strong to weak. And in this example, a woman can be considered stronger, because in the area of ​​discussing feelings, her skill is most likely developed better. And if this is so, the man may feel in a weak position, because he understands that he cannot speak about feelings as easily. He wants to get out of this conversation, but he cannot. Because he will turn out to be the one who devalues ​​the feelings of a woman.
The overwhelming majority of people with whom I come across at work live in a world in which "either you do it or it will be done to you." I do not want to judge how objective it is, but it is so in their reality. And to speak about violence against them means admitting that they are weak."
A woman was subjected to violence, and now she "hits" first.
"Tell us about women who come to you for help after having abused their partners."
"A client came to my colleague with such a request. She has a new relationship, and she feels that she is oppressing her partner, offending him. She does not want to do this, but in her past relationships she herself was subjected to violence and feels that now she is so tense and alert that she "hits" him first. She said: "I want to overcome that experience and become more natural and calm, so that I do not offend this person." She had a strong sense of guilt, because she understood that her partner had nothing to do with her previous experience.
I also came across cases when a woman reported her violent behavior towards her partner. Most often, it turned out that she was either abused in her current relationship, or in her previous relationships. Sometimes psychological rehabilitation help such patients. In some cases, this may be enough for the woman who had been a victim of violence to stop reproducing it. Although this is not always the case."
"How to help such a person?"
"Much can be corrected if a person wants it. If he or she is ready to work, learn new things about themselves, including unpleasant things and the things that are condemned by other people, face themselves, see how and why they did the things that caused pain to their loved ones. If they have enough strength for all of this, the chances of correcting their behavior are very high."
"So it doesn't matter if it's a man or a woman, does it?"
"When we talk about counseling, talking about gender is not entirely correct. It is wiser to consider how a person was socialized, brought up, and it is not so important what this person's gender is.
For example, there are women who are socialized according to the masculine type. They are characterized by logical thinking, determination, resilience, insensitivity and other qualities traditionally attributed to men. People with such parenting experience are more likely to resolve an issue with the help of force, and often with the help of violence.
It is important to understand that force and violence are different things. Then the mechanism for the formation of violent behavior in them is exactly the same as in men who are socialized according to the male type. There are many such women."
"If they use violence, what kind of men usually become their victims?"
"I would not single out a type of men to whom violence is more often used. Otherwise, it is shifting responsibility for violence, or victim blaming.
But we can say that men who are prone to some passivity, with a high level of anxiety, who doubt themselves are more likely to be violent. I guess this is true for women as well."
He constantly hears, "Are you a man or not?"
"I think there are still problems associated with multicultural marriages in cities. Migrants are economically dependent. I watched in the market a situation: a man and a woman walked together, he was of oriental appearance. She was choosing something and then bought pork. He said, "I don't eat pork." She replied, "Oh shut up! You will eat whatever I'll give you."
But not all women behave from a position of strength.
If we are talking about women who are socialized according to the female type, there can be acts of violence in the form of manipulations mainly. It is like in the stereotypes about the fact that the man is the head and the woman is the neck. It is when the management is subtle and pressure takes the form of a recommendation"
"But the recommendation is not mandatory."
"If this is indeed a recommendation. But what if this is a form of manipulation that only looks like a recommendation? Then the person may not feel free to ignore it. Because by refusing to do it, he will lose his status and cease to be a "real man".
Here is an example: a man is offered a promotion at work, he can become a director. But he is not inclined to this, he is not interested. Being a leader is too anxious for him, he does not like to command. But his spouse tells him, "What is wrong with you, they offered it to you!" So, if he refuses this position, he realizes that he is falling in the eyes of his wife. Does he have the option to refuse? Yes, but if he wants to maintain the status in this relationship, this option is very vague."
"Is this the same usurpation of free will?"
"Yes, because his wife did not give him the opportunity to be who he wants to be.
I met a man who said, "I like it when my wife mocks me, it's easier for me. I myself would not dare to do something, but here she insists". We talked for a long time, and I realized that he had a certain deficit in the volitional sphere. He was aware of it and used an external resource, in the good sense of the word, in order to achieve what he wanted.
But it can happen differently. There are situations when a man really does not want to make such a decision to become a leader, for example. But he believes that he must correspond to the title of a man, which implies career growth. Therefore, he is ready to force himself and finds such a life partner who mocks him on in a violent form, constantly asking the question: "Are you a man or not?"
In general, a fragile petite girl can be stronger than a healthy man in something. Not physically, but internally. And she can use violence in very serious and even sophisticated ways."
"Why do people find themselves in a similar situation of violence?"
"They don't sympathize with themselves. They do not accept sympathy from others. They get angry and somehow make it clear that they don't need it. If a person does not sympathize with themselves, they are inflicting violence on themselves. I think such a person is easy to see."
You are not perfect. Change!
"Usually no one starts a relationship in order to control a partner. Are there any red flags warning about this?"
"If a person tries to fit the other person into some kind of frame, into his or her ideas about how things should be, there is a high probability of violence in the relationship.
Let's say we are dating, I have an image of ​​an ideal woman, and you have an image of an ideal man, in appearance we look like each other's ideals. But at some point, one of us realizes that we go beyond this image. Hence, we have to make a choice. One can say: "Sorry, I thought you were perfect, but you are not, I'm going to look for the ideal partner." Or one can agree with imperfection.
Or there is a third option: to force this person into a frame. And this is violence.
That is, the very expectation or knowledge of how it should be is not violence. The realization of this knowledge against the will of another person will be violence."
"Why is the topic of violence inflicted by women on men hardly discussed in society? It's not customary to talk about this."
"It is because this is a political question. My colleagues at women's crisis centers with whom I work together, tell me that male violence is more dangerous because men are more likely to use physical and sexualized violence. And I agree with them.
Yes, women also commit violence, and I would not say that this is rare. However, shouldn't we ensure the safety of those who are most at risk, that is, women? This is not an idle question.
I hear another argument that the patriarchal society has oppressed women for thousands of years, who had to find a way to control a man and become that "neck" from the stereotype. I agree with it. However, further logic develops in such a way that since historically men oppressed women and continue to do so, then until we achieve the safety of the latter, there is no need to talk about female violence against men.
I'm not sure about the effectiveness of this strategy, although I understand what its meaning is. Perhaps it lies in the fact that when we talk about female violence, we are blurring the much more pronounced and more tragic problem of male violence against women.
Perhaps it would be more productive to stop the debate about who oppressed whom for thousands of years, and start from scratch.
It is more important to develop sensitivity to violence in the here and now. Then we can see the violence in our actions and decide to stop."
Translated by pravmir.com