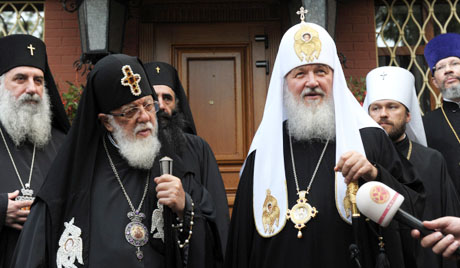 January 2, 2013
On January 20, the head of the Georgian Orthodox Church Catholicos-Patriarch Ilia II will come to Russia.
This is what His Holiness himself said during a meeting with students on Wednesday.
The Russian Orthodox Church is going to give the Georgian Patriarch an award of the International Foundation of Orthodox Christians on the occasion of His Holiness's 80th birthday and 35 years since his enthronization.
The ceremony of awarding will take place in Moscow's main Orthodox Cathedral of Christ the Savior.
Ilia II, who stands for closer contacts between Russia and Georgia, is very popular both in his country and abroad.
Source: The Voice of Russia