God has a plan for each and everyone one of us and we must have faith in him. That was what I was taught in Sunday School growing up. I knew the lesson, but I never understood it. Not until I experienced some difficult events in my life.
I was 28 years old and I had a fulfilling life. I was married, I had a 5 year old daughter, a wonderful job, and we just built a house for our growing family. We knew if was time to give Stephanie a brother or sister. Stephanie was so excited about my pregnancy—always asking about the baby. She couldn't wait to share her life with her new sibling. I was scheduled to deliver and we couldn't wait to learn if we were going to have a boy or a girl.
The doctor announced "it's a girl" and we were thrilled. Stephanie wanted a sister to play dolls with. But the baby had difficulty breathing and was placed on a ventilator and rushed to the intensive care unit. We thought it was because the baby was delivered a couple weeks early, but we soon learned the ominous news. Alexis had a rare genetic condition and she wouldn't survive past her first day of life.
Burying my child was the most painful thing I have experienced. I quickly set into a deep depression. The days rolled into months and everyone around me was going on with their lives. I felt stuck. I was angry, I was angry at everyone for living life, and most of all, I was angry at God. I lost my faith. Why did He let this happen? People tried to comfort me saying "God has a plan." How could God have such a plan? This was too painful.
Two years past and I celebrated my 30th birthday. I was starting to feel better. We were trying to have another child. I tried to work on my spirituality. We started getting involved with the youth group at church because we noticed a number of them straying from the church and getting involved with drinking, smoking and drugs. It was a good distraction as I was searching for the answer to why life throws us curves that we can't handle. The answer to God's plan.
It wasn't long past my 30th birthday when I learned the bad news. I had breast cancer. I was so young, how could this be? Would there be any chance of having another child? Soon I would undergo major surgery and six months of chemotherapy. I tried to keep my faith. It was only 2 years since Alexis past away and now I was experiencing another test of faith. I was reminded that God has a plan.
All our friends and family wanted to reach out to us and asked if there was anything they could do to help. They knew we had lost a baby and that breast cancer was not going to be easy on us. I finally realized that there were two ways I could go with this experience. I can either crawl into a cocoon and become depressed and lose my faith again like I did when I lost Alexis or I can find a way to turn this into a positive experience.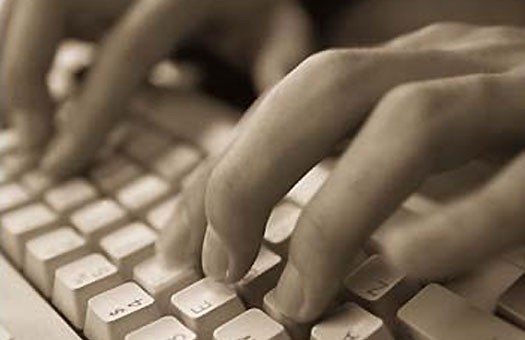 Knowing that I didn't have much energy from the surgery and chemo, I knew I couldn't do anything too strenuous. So I sat at the computer and I started writing "the e-mail." In the e-mail, I asked my friends and family to pray for me. I knew many of them wanted to help, but didn't know how so I asked them to help in their own way. I explained that I was going to go through six months of chemotherapy and if they wanted to help, they can take the journey with me. I asked that during my six months that they try to give up a "vice". Whether it was smoking, drinking, swearing or whatever they thought they needed to abstain from. It was my way of trying to get something good out of a painful experience. I pressed send. And I received a flurry of responses. Some said that would abstain from smoking or drinking or other habits. I got one e-mail from a young girl that said she wouldn't yell at her little brother for 6 months. Apparently, the e-mail that I sent made it all that way around the world, as I even received an e-mail from Africa. The e-mails kept me going, and helped me through a very painful time.
Something still nagged at me. What was God's plan? Sure, I may have helped someone abstain from their vice for 6 months, but was this enough. Why did I go through these painful experiences? I was once told that God has such an infinite plan that our human minds cannot possibly understand it. I kept reminding myself to have faith in God. He has a plan.
We wanted another child. But my oncologist said that the chemotherapy may induce my body directly into menopause and I may not be able to have children. But I refused to believe it. The only choice I had was to believe in God and have faith that he has a plan. We prayed for another child. Stephanie prayed for a brother or sister. And three years later, I was pregnant! We were thrilled. Although because of other health conditions, it was going to be a difficult pregnancy. One of the high risk obstetricians treating me said that this pregnancy may kill me and the baby. I had to take two injections a day. It was a difficult pregnancy. And we prayed that after all this, the baby would be healthy.
Luke was born one month early and he was rushed to the intensive care unit because he had trouble breathing. We felt like we were living the pain all over again. But after fervent prayer and faith, Luke was released from the hospital 10 days later. Luke, my "miracle baby" was home and in my arms. He woke me up one night for a feeding. As he lay in my arms, I reflected back on the last five years and everything I went through. It still puzzled me. Why did I go through these painful experiences? What was God's plan?
I finally received my answer when we attended a wedding in Orlando, Florida. Apparently, the e-mail that I sent when I was sick with breast cancer three years earlier, was read by a young woman who lived in Orlando who was at the wedding. She recognized my name and thanked me for sending out the e-mail. She said that because of my experience with breast cancer, she quit smoking and had not smoked in three years. A tear fell down my face. If I helped her quit smoking through an e-mail, how do I know how many others around the world were touched by the e-mail. I was reminded that God has a plan and has more infinite wisdom than we as human beings can possibly understand. I felt such humility and was reminded that good things can come out of painful experiences.
I am no longer a child who attends Sunday School. The lessons, nonetheless, remain just as necessary. Yes God does have a plan for each and everyone of us. Yes we need to have faith in God. I wish these lessons could be learned without painful experiences. But how would we know God's grace without suffering an ounce of the pain that He endured with his sacrifice to us. I am thankful for the pain because it has tested, strengthened and secured my faith in God.
I thank the Lord that I have been cancer-free for 11 years. My "miracle" baby is now 8 years old and full of more energy than I can handle. Although I have experienced pain, I have experienced joy and God's grace and have been blessed in more ways than I can count.
Someone once said "God didn't promise days without pain, laughter without sorrow, or sun without rain, but He did promise strength for the day, comfort for the tears, and light for the way." If God brings you to it, He will bring you through it. One important lesson I learned was to have faith….God knows what he's doing.
Source: St. Luke Orthodox Church, OCA