July 6, 2013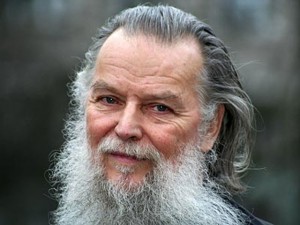 Pskov, August 6, Interfax – Pskov Region Governor Andrey Turchak has sent his condolences to the family and friends of Orthodox priest Pavel Adelgeim, who was stabbed to death.
"A terrible crime has been committed. The murder of a priest is a challenge to society and an affront to the very foundations of morality, ethnics and faith. The tragic death of Pavel Adelgeim should remind us of our duty to take care of each other. I offer my condolences to the family, friends and congregation of Pavel Adelgeim," Turchak said.
A Moscow resident has already been detained on suspicion of killing the priest, the press office of the regional Interior Ministry Department told Interfax.
According to preliminary information, the crime was committed by a young man born in 1986. The man stabbed himself twice after committing the murder and has been admitted to a hospital.
A murder inquiry has been opened.
The priest's body bearing stab wounds was discovered at approximately 8 p.m. on Monday in the Church of Konstantin and Yelena on Krasnogorsky Lane.
Father Pavel, who turned 75 on August 1, became a priest during the Soviet era. In 1969 he was arrested for circulating self-published religious literature and in 1970 sentenced to three years in labor camps for "slander of the Soviet system." Fr. Pavel lost his right leg in 1971 due to unrest in a labor facility and was released with a disability in 1972. The priest became a member of the Pskov Diocese in 1976.
Fr. Pavel harshly criticized the state of the Russian Orthodox Church and its leaders in recent years.
Source: Interfax-Religion