June 24, 2013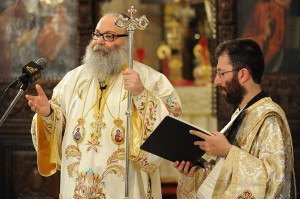 BEIRUT: Greek Orthodox Patriarch Yohanna X Yazigi questioned the failure of states and security forces to expedite the release of two abducted bishops.
"We appreciate the efforts exerted by the [relevant] states and security forces to seek out information on the fate of the two bishops, but we wonder if they lack the resources to secure their release?" Yazigi said during a Mass at Balamand Monastery.
He added, "We believe their fate is in the hands of God, but this doesn't [free] anyone from the responsibility of finding out the truth and releasing them as soon as possible."
Bishops Paul Yazigi and Yohanna Ibrahim were kidnapped by armed men in April on their way to Aleppo from the Turkish border.
Source: The Daily Star