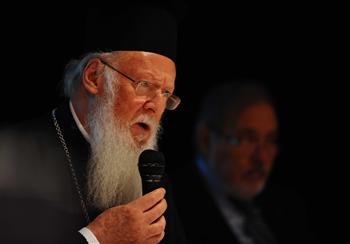 Istanbul's Boğaziçi University has announced that it will award two prominent figures with honorary doctorates, namely Fener Greek Patriarch Bartholomew for his efforts on environmentalism and scholar Dr. İsmail Beşikçi for his work on the Kurdish issue.
With the award, Bartholomew will receive an honorary doctorate from a university in Turkey for the first time, in a ceremony scheduled to take place on Dec. 19. Beşikçi, meanwhile, received his award yesterday at a ceremony on the Boğaziçi University campus.
According to the university, Beşikçi was awarded "for his extraordinary contributions to the improvements in social sciences in Turkey and abroad."
Beşikçi is known for his sociological and historical work on the Kurds, which he has carried out since the 1960s. He has written more than 30 books on the subject, many of which were banned in Turkey in the past. He has also spent more than 17 years of his life in prison in relation to his work.
Bartholomew will be awarded by Boğaziçi University "for his pioneering role in several environmental issues, including the protection of ecological balance and biodiversity in the world, providing clean tap water to wider populations across the world, and [raising awareness about] climate change." He will receive his award at a ceremony that will be held at the university on Dec. 19.
Prof. Gülay Barbarosoğlu, rector of Boğaziçi University, said they realized that the Patriarch had never received an honorary doctorate award from a Turkish university, despite receiving such doctorates from many universities abroad.
Source: Daily News