Source: St. George Orthodox Cathedral, OCA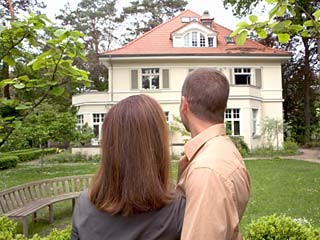 Both of my parents were born and raised in the same small village in Northern Greece. They both received the equivalent of a 6th grade education. My dad came to the states in 1919 and my mom in 1948, after they were married in their village in Greece. They settled in Detroit and gave birth in the early 1950s to my older sister and me. They came here and worked hard for a better way of life. They wanted their children to get a good education and go to college so they could get decent jobs and enjoy a better standard of life than they did. Something like "I don't want my kids to have suffer like I did" way of thinking. This in a nutshell is the "American Dream". It still motivates many who immigrate to this country today. It is a major value that still motivates those who have been born here and their families.
The vehicle to get there of course has been to get that good education. The only difference today is that it seems an undergraduate degree today functions more like a high school diploma did in the 1950's and early 60's. The Bachelor's degree may not be enough. More and more, post graduate study is becoming necessary to get that "good paying job."
Has our pursuit of this dream gotten out of hand today? From a Christian perspective has the pursuit of the good life here in America supplanted or replaced our pursuit of the Kingdom of Heaven? Are we really living better today because of the "American Dream?" I ask these questions based on the following observations.
Over the last 40 years there seems to be a noticeable drop in family involvement in the life of the Orthodox Christian faith. The censuses of church school programs have been decreasing over the years. Involvement in any worship for most families with children is strictly limited to Sunday morning (not necessarily every Sunday either). Family involvement in activities tied to the public school system has noticeably increased. It is not unusual for many families to be involved in multiple sports leagues or activities, music lessons, band competitions, etc. This is happening throughout the week, in the evenings, on the weekends, during school vacations, and in some cases on Sunday mornings. Most children by the time they are five know more about Barney, the Muppets, and the plot lines of many Disney DVDs than the life of Jesus. All these activities and events aren't free. Parents have to pay a fair amount of money and give a lot of their time in support of these things.
In addition parents have a huge commitment to provide for college education. Some parents do this by mortgaging their houses. Even with this help, it is becoming more common for young adults to graduate from College having $30,000 or more in student loans to pay off (this is just undergraduate school).
This high level of activity in the secular world is accompanied by an increased consumption and use of material wealth and possessions. We have and want more toys to play with (for both adults and children), everyone has a cell phone, and some high school students drive to school with cars bought for them by their parents. We have gone from a one car to a four car garage household.
Finally, there are many charitable organizations (in addition to church) that bombard families with their requests for help. With all of these changes over the last 30 years, the bottom line is when families pay the bills for this lifestyle; the check to the Church may not the first one that is written. For some it might be the last check written if it is written at all.
The latest financial instability we have experienced in the stock market and the economy is threatening the lifestyle we live today. Have we become addicted to that lifestyle? Are we making matters worse by trying to hold on to what we have? The pursuit of the "American Dream" is not a bad thing. Many do these things because they want to and choose to. But when is too much too much? In our drive to gain the whole world, are we losing our soul? (Matthew 16:26) Have these good things that we seek for our children and ourselves become idols that have replaced or compromised our witness as Orthodox Christians? I cannot answer that question for others I can only answer it for myself. I have asked all of these questions because it raises the whole issue of how do we address the offering of our time, talent, and money to our local parish given the above realities?
I offer this word from St. Paul for use as a litmus test to address the questions I have asked: "Not that I speak in regard to need, for I have learned in whatever state I am, to be content: I know how to be abased, and I know how to abound. Everywhere and in all things I have learned both to be full and to be hungry, both to abound and to suffer need. I can do all things through Christ who strengthens me." (Philippians 4:11-13) I love this scripture verse from St. Paul. It states there is nothing sinful about having material wealth. There are aspects of pursuing the "American Dream" that are not contrary to living in this world as an Orthodox Christian. But St. Paul also puts forward the idea that he is not defined by what he has or what he lacks in the secular world. Having Christ in his life is the standard that defines him as a person and gives meaning to the world he lives in. His contentment in life has nothing to do with being rich or poor in worldly matters but has everything to do with the relationship that has been cultivated in his life with Jesus Christ!
When is too much too much when it comes to our pursuit of the American Dream? We might answer that question by looking at how what we do serves to strengthen our life in Christ. Or does it make us more self indulgent and thus result in our forgetting God in our daily pursuits? If the life of Christ is being choked out, chances are we have replaced Christ and are now serving mammon instead of God. (Matthew 6:24) Instead of us pursuing the "American Dream", the dream has become an idol which has enslaved us. This addiction will only make us more miserable if we think having more of it will make us happy.

The management (stewardship) of what we offer to the local parish in terms of time, talent and resources speaks directly to the quality of our life style. If we seek to increase our giving to the church it means our life style will change. Is this a bad thing? Do we welcome this change? This brings us back to St. Paul. Can we be content with having less if that is what is called for? Do we really need a house with a four car garage? Do we need a $35,000 car? Can we be content with planning vacations that are less costly? Does Fr. Paul really need that 44 ounce pop, every day? Do I need to play three sports a year? How many HDTV's and cell phones do we really need? How important is it that Ken and Barbie have that new fall wardrobe collection now available at Wal-Mart? If our heart's desire is to grow and mature in Christ, the gifts we have been entrusted with, our time, talent and our resources will be first offered towards that end. By giving our time to honor and observe the fasting and worship cycles of our Orthodox Christian Church, it will help us to become stewards of creation instead of slaves of creation. This can only work if this is something we truly hunger for and do so out of love, and the joy we experience in seeking first His Kingdom and righteousness. We are told that if we make that our first priority, our worldly needs will be taken care of. (Matthew 6:33-34). Help us Lord to pursue this "Orthodox Christian Dream" and may we find fulfillment in doing so.