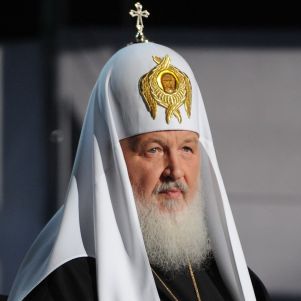 The Primate of the Russian Orthodox Church and Patriarch of Moscow and all the Rus, Kirill I will come to Poland on Thursday on a visit which raises hopes for a new opening in the Polish-Russian relations.
During his visit, scheduled for Aug. 16-19, Kirill I and the head of the Conference of the Polish Episcopate Jozef Michalik will sign an address to both nations calling for mutual reconciliation and forgiveness.
The address may "open a new era in Polish-Russian bilateral relations," the daily Polska The Times wrote citing head of Catholic information agency KAI Marcin Przeciszewski.
The address is compared to the letter of Polish Bishops to the German Bishops from 1965, which constituted a stepping stone in Polish-German reconciliation after the WWII.
Representatives of the Catholic Church in Poland say this will be an unprecedented event, and the first ever visit of the Russian Orthodox Church patriarch to Poland.
Source: The Warsaw Voice