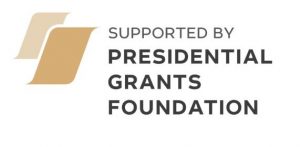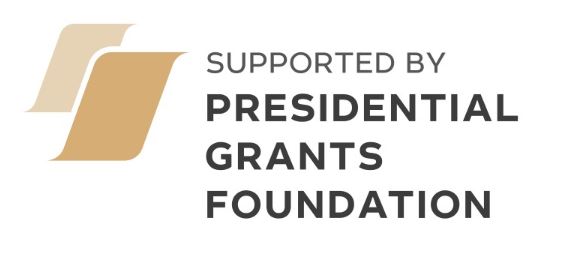 "I offer anyone a job on the Internet" – such messages come to everyone on social networks. Strange women from all over the country are looking for "business partners" on social networks and offer mothers who are on their maternity leave to earn millions of rubles in just a couple of hours of work a day. Is this a lie? Alexandra Ogienko found out what this leads to.

1. Spend thousands of rubles on starting purchases

One of the most popular ways to make money online is network marketing. Consultants search new members via social networks. It looks like this:
"It's nice to receive money on your card. At the same time, I spend time with the children and am not distracted by anything," writes a young woman on her Instagram page to her post with data on the receipt of money on her bank card at the end of the month with the amount of 12 thousand rubles or more.
When she is asked how this is possible, she promptly replies:
"We register a contract with you, you get access to our chats, get training there, start using the product and join our team."
The first two stages of training turn out to be simple: watch a few presentation videos about a company selling freeze-dried food, go to an online store and add products to the cart.
A purchase in the amount of 8 thousand rubles is considered an entrance fee, which activates a personal account and assigns the status of a manager.
So the money is spent. But will it be possible to sell something in order to at least compensate for this amount?
"Many women go into network marketing for passive earnings," explains Tatiana Mikhnevich, a consultant at a large network company. "It is true that among us there are women who earn up to half a million rubles a month and can work only a few hours a day. But the fact that this is easy money is a myth. The earnings of consultants consist of two components: the volume of personal sales and bonuses that are accrued from the team's income. But you still need to create this team for yourself: invite people and train them."
It takes a lot of effort and time. Sometimes it takes more than a dozen years.
A woman who has decided to try herself in the network business will not be able to get a good and stable income right away.
The basis of a network business is sales. It doesn't matter if it is cosmetics, dietary supplements or dishes.
"In any case, people will have to sell," continues Tatiana. "First, you can use the circle of your relatives, friends, and acquaintances. But all this will quickly exhaust itself and will not bring a lot of money. Mass advertising on social media will not help here. Before buying, people want to try the product, and for this sales-people need to talk a lot, go out somewhere, look for an office, organize master classes, and tastings. It's difficult to do this with a baby in your arms. I had someone to leave my daughter with for a short while, and then yes, for a couple of hours I could hold a meeting, earn some money."
The company that Tatyana chose has quite loyal conditions: in order to maintain the status of a consultant, it is enough to make one purchase per year. However, there are network companies that require purchasing a starter pack worth several thousand rubles at the entrance.
But not everyone is ready for initial purchases, as well as for active sales that require time and effort.
If you are asked not to buy goods from a familiar brand, but to pay a fee, this should be alarming. There is a great risk that fraudsters offer cooperation.
2. Invest in a financial pyramid

People on social networks offer to make money remotely through platforms that deal with cashback systems (refunds for purchases) or referral programs. This is a type of cooperation in which the company pays the client for attracting new customers.
Sometimes financial pyramids impersonate companies with referral programs. How to make sure that you are not deceived, explains financial advisor Anna Kharchenko:
"We go to the website of the Central Bank and check that this company has a license. If it is a foreign company, then accordingly we check on the website of the regulator of the country where it is registered. If there is no license, then you don't even have to think about this option. Normal companies are well-known, their referral programs really work. Now many banks do this, including through third-party services."
Honest companies do not require deposits, Anna Kharchenko emphasizes.
"You can connect to the program, help attract customers, build your referral network, but no one will demand that you invest money yourself, and most importantly, it does not promise fast and prohibitive interest (200% -600%) from these investments," says financial advisor.
The program with cashback also does not bring a lot of money. Alena Usacheva, mother of two children, was convinced of this.
"You get a special link from your mentor, which opens access to the QR code through the application on your phone. You show it at the checkout in the store when you buy products and you get cashback. This link needs to be passed on to other people, then they will have a refund and an additional bonus for you. It is passive income. But in the best case, it gives you a couple thousands in a few months," she noted.
3. Pay for a course on starting a business that you can't start
Maria Makienko bought a training course on Instagram, which did not help her.
Maria is raising her son alone. The boy was often ill: he had problems with his lungs, so he almost never went to kindergarten. "We just didn't get out of sick leave. How can I work is not clear," the mother said. Her grandmother helped as much as she could, and they had orders for knitwear from their friends.
One day Maria saw an advertisement for a training course: the needlewomen were promised the prospects of good earnings and the opening of their own business. She paid 12 thousand rubles for her studies. Among the teachers were not only handicraftsmen, but also psychologists.
"Nobody guaranteed that after the course you will start earning," Maria recalls. "While you are in this stream, you really have inspiration, but then you return to real life and complete prostration sets in. To start a business, I have to become not only a knitter, but also a manager in order to promote products. A good photographer with an equipment, and maybe even a model. You have to know targeted advertising and write texts. If there are many orders, you will have to look for assistants and pay them a salary: you cannot knit a product quickly, this is manual work.
In fact, I need to create a mini-factory, for which I have zero rubles of starting capital.
Otherwise, nothing will work: these will be sweaters with the carpet on the background, which no one will buy."
So there are still one or two orders per month, the average price is 5 thousand rubles per item: "My son cannot be alone for a long time, and it is wrong to turn on cartoons for him all day. You need to communicate and spend time with him. There is only one way out: I sacrifice my sleep time and knit at night."
4. Spend money on what's available for free

Knowledge is a product that is actively promoted in the Russian segment of social networks and is positioned as a key to success, an opportunity to earn money. Women are offered to buy ready-made packages of business ideas, tips and tricks for opening their own online store and a supplier base. Prices for information vary from 500 rubles to 3 thousands.
However, according to experts, one must remember that knowledge, even useful, is not a ready-made business yet.
"If a person has never been involved in business – flower delivery, handicraft or clothing sale, or something else – it will be difficult for them," says financial analyst Anna Kharchenko. "The probability that they will burn out is very high. This is exactly the same business as any other, there are always great risks in it. Where is the guarantee that the schemes that were sold to you are working?
Often, information that is sold under the guise of earning prospects on social networks is available for free. For example, there is a database of suppliers freely available for those who want to open their own online store."
5. Get to the fraudsters' call center
An offer to earn 60 thousand rubles or more for a couple of hours of work a day is a hoax. These can be fraudulent schemes. For example, you will be offered to call people to find out bank details of their cards, said HR expert Evgenia Tudaletskaya.
"You can work 2-3 hours a day while at home with a small child. But the earnings at the same time will not be high: 15-30 thousand rubles a month," she noted.