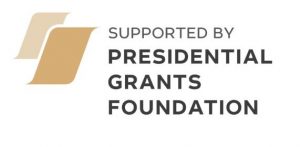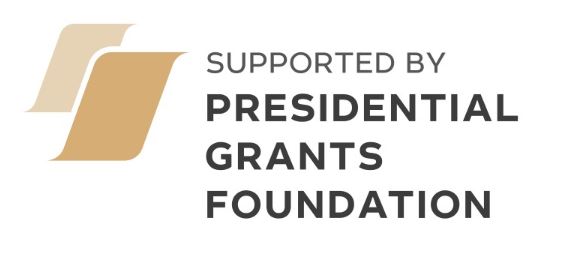 Svetlana Syrova from Tomsk published her first post about four-year-old Seryozha on the social network five years ago. She was worried that he had to be transferred from the orphanage to another institution: how will he bear this? People from all over the country learned about the boy from Svetlana. Mom came for him from Nadym. This is how Svetlana's volunteer project "Children from the Net" started, thanks to which 300 children found their families.
It was in 2015 that Svetlana first visited the Tomsk orphanage for children with organic lesions of the central nervous system. This shocked her so much that she decided that something needed to be changed, the children should live in a family.
Together with Svetlana Malakhova, the editor-in-chief of the newspaper "Health Region", they began to publish in each issue the stories of children left without parental care. But most of Svetlana's 300 "godchildren" found their mothers and fathers with the help of another project, her own one.
In Dreams and in Reality
When Svetlana posted her first post about a child on Facebook five years ago, she did not think that it would become the beginning of her business. She was just very worried about four-year-old Seryozha, for whom it was time to move to another institution because of his age. How would he bear the adaptation?
"I didn't think that I would be engaged in arranging children in families", she explains. "I planned that the project would be informational, especially since it turned out to be easy to write posts: words came easily. I quickly realized that social networks are much more effective, because the target audience is attracted to the topic. However, it turned out that it is difficult to limit yourself to information in social networks: it is easier to contact me than to the official authorities. At first, I just wanted to duplicate my newspaper articles on social networks, for which I opened not only Facebook account, but also VKontakte and Odnoklassniki (Russian social networks) accounts. But posting once a month was not enough for me."
A lot of people responded to the very first post unexpectedly: Svetlana received mails and calls from all over the country, and she told everyone in detail about Seryozha and the procedure for processing documents. The boy was adopted swiftly: the adoptive mother came from Nadym.
"When I realized that I had become a link between a son and a mother, I was overwhelmed by such euphoria, such delight", Svetlana says. "I danced! It was amazing happiness from a good deed.
The problem is not that there are few adoptive parents. On the contrary, there are more people willing to take a child into care than children. But here it is important that they find each other.
If the teacher, director of the temporary residence center, as the orphanage is now called, is not interested in this, then the temporary becomes permanent.
Therefore, the story that you tell about a child and his wonderful photos taken by our editorial photographer Valera Kasatkin are also important. This is Valera's volunteer project too," she continues. "Not a picture in the federal database, like that for a passport, but different photographs: bright, capturing the very essence. Because someone chooses on the basis of similarity, while someone else's heart just skips a beat. Irina Nikulina from Altai, for example, having seen a photo of Valerik with Down syndrome, called her eldest daughter, and she suddenly remembered that it was this boy that she had recently dreamed of. Two years later, Irina came to Tomsk again to adopt two more children.
Almost immediately, Svetlana formed her own readership: people who did not just feel sorry for the "orphans", but really intended to take the children into the family. Now she is in correspondence with adoptive parents all over Russia: she communicates, listens to them, and supports them morally. She helps with accommodation, transport, when people come to pick up the children she talks about from other cities. It happens that she collects money for tickets for mothers.
"Why Are You Hitting Me?"
"The project turned out to be a win-win: there are very few returns", Svetlana is surprised herself. "Even if there were returns, they ended happily.
A husband and wife came running straight from the shift at the plant, where both worked, after reading a post about seven-month-old Alyosha, as redhead as the future dad. They decided to become adoptive parents long ago, they were looking for a child for a long time… But a year later they returned him back. Oddly enough, the lively and developed boy did not remember his short-term "parents". He did not stay in the orphanage for long: the post was seen by a Muscovite Maria Bogdanova, returning from the Kemerovo region, where she also looked for a child, but it did not work out."
"Maria destroyed the stereotypes still remaining in me about adoptive mothers", Svetlana laughs. "I was expecting a big, warm, cozy woman, but she was thin, young, a little over 30. She is engaged in science. Now I keep track of their life on her Instagram. There are plenty of pictures of Alyoshka there: they ride bicycles together, go hiking. I cannot blame those who return children: it is not an easy task to be parents. You have enough problems with your own children, but here the children are difficult, often with peculiarities. The opinion that people become adoptive parents for the sake of money, in my opinion, is a myth. Adoptive parents in the regions get six or eight thousand rubles. Is this money enough to not only feed and heal, but also to teach to stop stealing or smearing feces on the walls?
Four-year-old Danil spoke like a two-year-old. His emotional development, socialization were at the level of a six-month-old baby.
"He easily climbed on the cabinets, on the kitchen unit, on the doors," one of the mothers, Maya Barskaya, wrote to Svetlana. "When we asked why he did that he remained silent. There were awful unstoppable tantrums lasting for many hours, which happened for any reason. When we gave what he asked for there was hysterics, if we didn't give it there was hysterics, too. And this lasted for three months! He did not talk to us at all. He was just silent. There was no response at all.
Neighbors called the police two or three times a week, believing that we were abusing our adopted children.
Well, how could it be otherwise, in their opinion, we took them because of the money.
The attitude of people around is still a very painful topic for me. When you never sleep at all, and you still have a baby six months in your house. And there is a suffering four-year-old child whom you cannot help because you just don't know what to do."
Danil began to relax only three months later. But when dad tickled the boy during a game, he got scared: "Why are you hitting me?" The only contact he knew with his body was beating.
Two Angels
Svetlana was supported not only at the orphanage, but also at the "Rostok" Center for Helping Children Left Without Parental Care. Two months before the beginning of 2017, together with the teachers, they decided that children should have magic. And it happened: by the New Year, the children's institution was almost empty. Although, it was crowded again in a few days: unfortunately, the number of lonely children does not decrease.
But Svetlana went further. More precisely, she went to Tungusovo, a village in the Molchanovsky district, where there is a boarding school for children with disabilities. Marina, a little girl, became the first in the history of the Tungusovo boarding school for whom a mother was found, thousands of miles away, in the town of Ruza near Moscow.
"Before my trip, they told me in the "Blagovest" charity foundation about 12-year-old Marina," Svetlana says. "All her life the girl lived in a children's institution. Her biological mother left her in the maternity hospital. Sponsors gave her a laptop; Marina studies a lot on her own, and programs for mentally retarded children are not enough for her. She herself learned to walk after the operation. It is very painful, usually children in orphanages lack both strength and will for it. She cried but walked. A wonderful girl, only unhealthily thin."
A year later, in the large Avdeev family, Marina gained 14 kilograms, began to move a lot and move well. Svetlana wrote about Marina's first birthday in the circle of her relatives on her page, and since then the stories about how children get settled in new families have become traditional. But Yana, Marina's friend from the boarding school, was unlucky for a long time: Svetlana "promoted" the girl, as she calls her work, for a year and a half, but there were no people willing to take her. Yana's legs not only did not work: they were tied in a knot behind her back.
"We wrote about her, filmed and took pictures of her, but nothing helped", Svetlana recalls. "And on Children's Day, we went with the photographer Valery Kasatkin to the final concert of the "Up" festival of creativity, where the wards of all the 15 Tomsk centers for helping children left without parental care participated. We knew that Yana had also come to dance in a wheelchair. Valera took a picture of us together, and I wrote on social networks: one guardian angel did not help, but mine could help, would two of them succeed? And on the same day I received a mail from Olga Shchegoleva, an adoptive mother who helped children with problems of the musculoskeletal system: "I have been watching Yana for a long time. I'll adopt her if the guardianship gives permission."
Olga had to go through a lot: she already had eight adopted children by that time.
She took Yana out of the boarding school barefoot: she could not untangle her legs, being afraid of breaking something.
She dreamed that the girl could at least sit. Nobody believed that this was possible without surgery.
Svetlana, at the request of her adoptive mother, announced a whip-round for the purchase of a verticalizer, a device for supporting the body in an upright position. But both women were so mercilessly criticized for this initiative that the post had to be deleted.
Nevertheless, Olga did not change her mind and bought the verticalizer herself, especially since her other son also needed it. Yana was not lazy and, seeing the results, trained hard. For the first time in her life, the girl saw her own legs: now she is sitting. And Olga hopes that she will be able to walk someday.
Special Parents and Guardianship Complaints
"I am happy when "my" child finds a family", Svetlana says. "I am happy for the small, healthy ones: they are adopted more willingly, and this is understandable. I am happy for the teenagers, it is difficult to arrange them, which is also understandable – the formed character, the difficulties of age. But most of all I am glad when children with disabilities are adopted. A normo-typical child still has a chance to grow up and go into a normal life. But for such children there is only one way after boarding school which is an institution for the disabled. It's hard to find parents for them, but they are very special people. It's their nature: they have their own mission. This is the pillars of the Russian land, no matter how pathetic it sounds.
The "Children from the Net" project has no sponsors. The time that Svetlana once spent on a part-time job is now spent on writing stories, heart-to-heart conversations, organizing and arranging guests. Apart from the social networks there are parents' forums, a page in the town's newspaper "Public Self-Government", publications on the websites of charitable foundations taking time.
The euphoria ended long ago, there is hard work, constant anxiety, sleepless nights remaining now. Now she has contracts with ten orphanages, and they themselves turn to her for help. But at first she had to prove that her live, informal project was needed. The employees of some departments of guardianship didn't like her work.
"Apparently, they considered me a more successful competitor", Svetlana suggests. "They complained, wrote letters that I was breaking the law. I even went to the former deputy governor for social issues, he gave instructions not to interfere with my work. But the complaints continued anyway. I have already reached the point where I turned to the new deputy for social issues, Ivan Anatolyevich Deev, right in social networks: "How long will this last?" Now my activity is included in all sorts of official reports.
People express not only gratitude to Svetlana in social networks: she takes on all the negative in relation to adoptive families. Parents who abandoned their children add to this, too. Once, during the Epiphany frosts, the neighbors picked up in the cold entrance three brothers. Their father, after getting out of the binge, first of all found Svetlana in the nets, and not with gratitude, but with swearing and threats.
But every time, when she is ready to give up everything, suddenly a mail comes from another adoptive mother: "… I saw your post and really want to adopt the child". In one of these crises, Marina Vshivkova-Kuveitseva came from the Chelyabinsk region to pick up two little brothers, Danya and Maxim. Both had an attachment disorder, with the difference that one of the boys goes to everyone who calls him, and the other is so afraid of people that he constantly cries. Maxim was not happy to see Marina either, and Svetlana again had a feeling that she should stop her work.
But two days later she came to the orphanage and was surprised at the silence: Maksim silently sniffed on the breast of the new mother, Danya was nearby. Escape from herself failed again.
"Volunteering should not turn into the main job for which you do not get anything: money is also an estimate", Svetlana believes. "It is impossible to give all the time without receiving confirmation of the need for what you are doing. After five years, I acutely feel that I am burning out. But no matter how bad I can feel in a fit of fatigue, I am grateful for what happened in June 2015. The "Children from the Net" project has given meaning to my profession. It changes the fates of not only children. I became wiser, calmer, I take many problems easily. And this is not because I see that someone is worse off than me. It's just… It seems to me that this is a message from God, angels or someone else from above."
Translated by Alyona Malafeeva