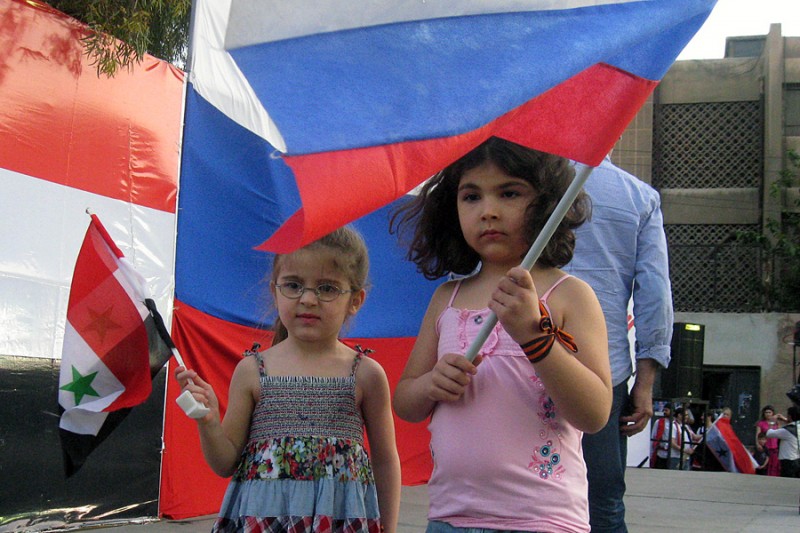 Moscow, October 11, Interfax – The Imperial Orthodox Palestine Society (IPPO) has sent humanitarian aid to Damascus, part of which is meant for the fourth century St. Thekla Convent in the Syrian town of Maaloula.
"A total of 24 boxes with IPPO humanitarian aid will be delivered to the St. Thekla Convent," the Imperial Orthodox Palestine Society press office said.
The aid includes food, baby food, surgical dressings, blankets, diapers and school supplies. Children living in the orphanage under the Vyksa Iversky Convent in Russia's Nizhny Novgorod region have sent icons, drawings, toys and letters with peace wishes to children of Maaloula. Girls have copied an Arabic phrase "Everything will be all right!" found on the Internet and have sent these words to their Syrian peers.
It has been reported that, following the attack by Jabhat al-Nusra militants in Maaloula, a symbol of Christian presence in Syria and a monument of global cultural heritage, this unique city and local convent were under the threat of destruction. Militants have destroyed an ancient Christian church in Maaloula and the convent has sustained a mortar attack.
Many local residents managed to leave their houses and escaped from Maaloula. Some families currently hide in the St. Thekla Convent, while others were caught by militants and were brutally murdered. Many houses have been destroyed in Maaloula. Maaloula has ancient Christian churches and its residents speak Aramaic, a language that has almost disappeared and was spoken by Jesus.
This is the seventh shipment of humanitarian aid sent to Syria in the last six months as part of the IPPO humanitarian project.
Source: Interfax-Religion