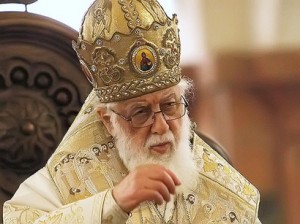 January 9, 2013
Georgia continues to celebrate the 35th anniversary of enthronement and 80th anniversary of the birth of the Catholicos-Patriarch of All Georgia Ilia II.
Heads of Orthodox churches start their visits to Georgia to attend the festivities, which are scheduled for Jan.10-14.
Serbian Patriarch Irinej and representative of the Bulgarian Orthodox Church Kirill with accompanying individuals will today arrive in Georgia on Wednesday.
The main part of the delegation will arrive on Jan.10.
Source: Trend