How should one convey to a teenager that intimate relations before marriage are prohibited?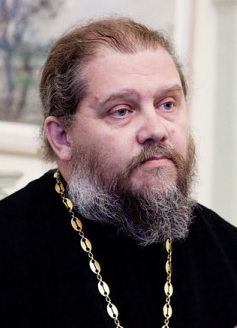 Archpriest Andrew Lorgus: Prohibition works very poorly. Many adults and children already consider Christianity to be a religion of prohibition. Teenagers see a religion of prohibition in quite a bad way: they take any prohibition as a challenge or a temptation, which should be abolished, overcome, or violated. If one does not understand why all this is necessary, the effect will be exactly the opposite.
Therefore, I would not speak about teaching prohibition, but responsibility. With regards to teenagers, it begins primarily with respect for oneself, one's gender, and one's nature.
This respect also includes respect for all the parts of one's body and for one's physiology, which in itself is an expression of gender.
In other words, I am not talking about an abstract body, but about a man's or a woman's body, precisely about respect for it as a "temple of the Holy Spirit" (1 Corinthians 6:19) and as God's creation. It means that all physiological and sexual capabilities were created by the Lord.
On the other hand, there is the fostering of an attitude towards marriage. The understanding that marriage is a complex condition in which there are familial and kin aspects, as well as aspects of personality, love, friendship, and so on. In particular, there is the sexual aspect, which is a fundamental and essential part of marriage.
Then the question of responsibility arises again. To what extent is a young man, a teenager, responsible for himself as a person, for his body, for the things that happen to him, and for his attraction to the opposite sex?
Additionally, there is the responsibility of a man for his seed. Therefore, as soon as a boy understands that his seed has matured, he is responsible for where and how it will be "sown" and what will happen to it.
Likewise, girls who mature earlier can bear responsibility for a potential pregnancy from their first period. This responsibility is crucial for adolescents to understand, who are already faced with the maturity of their sexual functions.
If a young man has sexual intercourse with a young woman, they experience a beautiful and irreversible metamorphosis. This event arouses powerful emotions that obscure everything else and change everything around them.
It changes everything so drastically that people cannot go back to the relationships they had had before. This means that if they have not built a friendship in which they respect one another as persons, it will be hard for them to relearn this respect and to care for one another: sexual intimacy obscures everything by its "sweet fog." This intimacy begins to dictate the rules of conduct between a man and a woman. It arouses topics of privacy and worries about a meeting place, and about the conditions for their meeting. There is no room for friendship anymore.
Often early sexual intercourse is possible when partners have mutual indifference towards each other. Young partners may not know each other, and may not even seek to.
From the psychological point of view, sexual relationships essentially comprise a natural family. Indeed, the responsibility is the same for both husband and wife. However, since young people do not take on this role, they bear responsibility for this and their self-humiliation.
A personality experiences a global and irreversible change after sexual intercourse. This change also includes family and kinship ties. Sexual relationships are relationships that involve two family systems and two generations.
Therefore, a man and a woman entering into such relationships involve both their families and, in fact, they both naturally get mothers-in-law. If they hide this meaning from themselves, they will be bitterly disappointed: they will have to pay for these mistakes. The truth is, they are not ready for this, and deny it.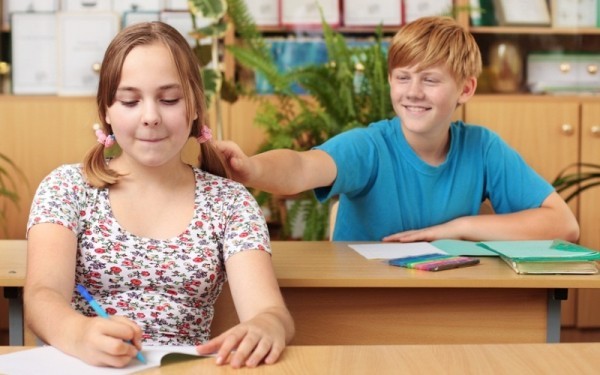 But if young people are already planning to get married, the Church still considers it wrong for them to have intimacy before the event. Why is it unacceptable even if, let us say, the bride and groom will be husband and wife in a week?
From a priest's point of view, the answer is obvious here: first of all, we are talking about moral responsibility. It is responsibility towards the law and each other. If we are the temples of the Holy Spirit, then when we have sexual intercourse unlawfully, in doing so we violate our own holiness and the holiness of the other.
From a psychologist's point of view, it is less obvious. Psychologists warn people about irreversible changes that will take place. But if young people take this responsibility for this decision anyway, a psychologist does not see any harm here. If they want to get married, they eventually will. However, premarital sexual relationships will hinder them from establishing family ties and relationships with their relatives.
What does "violating the law" mean?
Family relationships are, first of all, relationships between two persons and two members of their kin. A husband, entering into a marriage, represents his parents, grandparents, and so on. He is continuing his family with a woman who is a representative of another family. When he enters into marriage, he openly starts having intimacy as a representative of his family with another family. This is how the confluence of two family systems takes place, which had previously been foreign to one another.
But if two people have intimacy outside the law, outside of marriage, they somehow abdicate responsibility for their families. They meet as if they were both children. Here something like a naive theft takes place. You can hear strange replies from such teenagers, when an early pregnancy occurs in families: "but we did not know it would happen." Is it immaturity? Yes, but it is deliberate.
A violation of the law is a split personality. I would like to enter into a marriage with this woman, but I will not do it yet, I will be just a body for a while…
It is often said that those who have had intimacy before marriage face unhappiness in their family lives. And, accordingly, the opposite happens as well. However, there are examples of the marriages of virgins that break up, and also of marriages between those who "could not wait" that turn out to be happy. What should people do and how should they explain to teenagers that they are not supposed to do this? 
Actually, when sexual intercourse takes place before marriage, it is more difficult to build relationships within marriage. Marriage is hard work: there are such complex rules that it boggles the mind. It is necessary to understand what a family is, what its necessities and needs are, and premarital intimacy interferes in understanding each other properly.
However, it is too late to explain this to a teenage girl and a boy; it should be explained already at school, when they are children. They should be brought up, above all, with an understanding of the values of familial and kin relationships, the values of the creature that is called humanity, and of the human body and soul. But when young people are at the age when they are capable of having sexual relationships, it is difficult to explain anything, because that time has passed.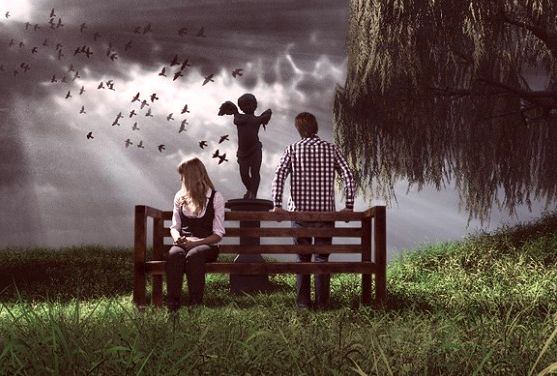 It is difficult to speak about all of this when premarital intercourse is the norm even in good movies about family values.
Yes, it is difficult. But religious values are always hard to teach and communicate. The only, and the most effective, opportunity for a young child and then a teenager to understand everything correctly is within the family. If a family does not have these values, then it is very difficult to teach them to young people.
Can the respect for oneself, one's soul, and one's body that is taught from childhood guarantee that a child, when getting older, will manage to cope with young people's fears of not fitting in? 
It is inappropriate to speak about guarantees; we do not have any such guarantees. It has always been like this among young people, to fear not fitting in with others. Many teenage tragedies occur due to this, including drugs and early sex… Nevertheless, a young man or woman who has learned to respect him or herself usually does not yield to such temptations.