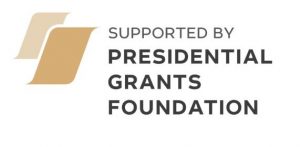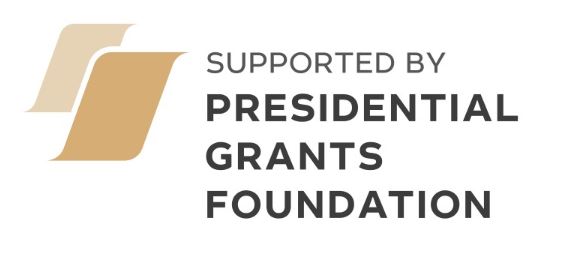 Parents yell at their children out of fatigue, powerlessness, fear, or "for the benefit of the child" in order to protect them from something terrible. For example, a three-year-old tried to run out on the road or a teenager came home drunk. But yelling is only harmful. This harm does not disappear from the fact that we love our child, wanted the best for them and generally tried to protect them. Alina Farkash explains why it is important not to yell at our children.
I, being the one who yells at my children, write about why you can't yell at your children. Why a complete ban on this will help not only children, but also parents?
Screaming is harmful, and scientists have proven it
Let's face it, yelling really hurts our kids. At the physical level.
This harm does not disappear from the fact that "my child knows that I love him more than anything else." And it does not become less harmful if the parent yells in order "to prevent something more terrible". This harm does not go away after the parent has apologized and felt sorry for his or her child.
Moreover, the child's calm reaction does not mean in no way that his or her brain and body do not respond to screams.
There are many scientific studies that unequivocally indicate that yelling has a very bad effect on the development of a child: not only on his emotional state and behavior, but also on his intelligence. Scientists at the University of Pittsburgh have found a clear connection: children who are regularly yelled at at home are much more likely to grow up into aggressive teens with problematic behaviors. Also, such children are much more prone to depression.
Psychiatrists at Harvard Medical School found that regular corporal and verbal punishment caused children to significantly shrink the corpus callosum, which impaired communication between the two brain hemispheres. The activity of the brain decreased, memory and attention deteriorated, and blood flow to the cerebellum decreased. That is, a person who was often yelled at (and even more so – beaten) in childhood simply becomes stupider than themselves had they not been yelled at or beaten.
Parents often yell out of fatigue and powerlessness
Obviously, most parents do not yell at their children out of sadism or for their own pleasure. Most people yell out of fatigue and powerlessness. In such cases, parents later regret it and blame themselves.
Often they shout out of fear and for the "benefit" of the child: if he did something so terrible (licked the socket at 12 months old or came home drunk at fifteen) that parents felt it was right to scare him so much that he would never do this again!
In the first case, the parent experiences even more stress: it seems that he shouted and calmed down for a moment, but then it became even worse from shame and guilt. In the second case, it just doesn't help.
The kid, no matter how smart he may seem, is not able to monitor his own safety. There is no point in shouting to "teach" a baby or even a three-year-old not to touch the sockets and not run out on the road. Because he is still physiologically unable to control his own impulses. He has parents for this, who watch him over and protects him.
Yelling at a teenager leads to the fact that he gets used to this and ceases to be afraid and react (and becomes stupider and more aggressive, as it was found out in the studies mentioned above). Next time you will feel you have to scream even louder and so on.
At some point, scandals will simply stop affecting him, and then you will have to look for something scarier.
But on this path you can go too far.
The question immediately arises, how to influence teenagers in general? I think that if you raised this person from birth, then you already have a strong bond, and most importantly, he grew up on the values of your family and looks much more like you than he thinks.
He cares about your opinion, no matter what he portrays at fifteen. He wants you to love and be proud of him. That is, words like "Mom was worried about you, did not sleep all night and cried her eyes out" or "Dad is terribly disappointed" work much better than parents' yelling.
A solution that causes stress
Very clear and understandable rules reduce stress not only in children, but also in adults.
I remember how my neighbors that lived above us had scandals at home, shouting terribly, breaking the dishes and throwing things. Sometimes I didn't sleep all night, listening and trying to figure out if it was time for me to call the police or not? Are they hitting someone there or just arguing? By the morning, when everything was quiet there, I was exhausted to the limit, and not by insomnia, but by attempts to make a decision in an impossible situation.
In Israel, where I live now, this is all easier [unlike in Russia]: you must call the police if you hear something suspicious, otherwise you become an accomplice in the crime. You hear the sounds of a struggle, call the police, and then their job is to figure out what is happening there and how dangerous it is for all the participants. No stress and no moral dilemmas.
It is the same thing with yelling at children. A parent makes this decision every time whether he or she should shout or not. And every time they experience additional stress.
If there is a clear understanding (or even a law) that you cannot shout, then such an option is not even considered. Your conscience is calm, cortisol levels are lower. Moreover, in the absence of this very option, suddenly another way of raising a child is found.
We can raise children without yelling
About a year ago, Ukraine adopted a law on a compulsory car seat for a child. Immediately after that, I began to come across a huge number of discussions where adequate and intelligent people logically argued that it was impossible to have a child sit in such a car seat!
And all their arguments seemed extremely reasonable! And what about very poor families who do not have the opportunity to buy such a seat? What if you need to call a taxi? What if the child screams and chokes in his seat? What if the car is old and there are no seat belts in the back? And so on and so forth.
And all this could have been a serious cause for thought, if I had not read exactly the same discussions 14 years ago, when the same law was adopted in Russia. And, as you already know, we somehow managed it. We have resolved these impossible questions so successfully that they simply ceased to be a subject of discussion. Moreover, we have passed on this positive experience to the next generations.
The law was passed just when my son was born. He is now fourteen. He is now very tall with a mustache and a deep voice, who has an opinion on everything, which is usually in opposition to his parents' opinion. But he fastens his seat belt in all cases as soon as he gets into the car. Even if he sits behind. Even if you drive for only a hundred meters. Even on an empty country road. It is simply not an option for him to not fasten his seat belt. It is the same for all of his friends, because they are all from that generation of children who have been carried in child safety seats since their birth.
It is the same thing with yelling. We grew up with the feeling that yelling at children is not good, but can be done. Many grew up in families where parents not only yelled at their children, but also beat them.
Therefore, every time I feel like yelling and stamping my feet, but I restrain myself, I make a conscious choice. I feel stress, like before a chocolate when I'm on a diet: maybe a little is still possible? Maybe in special circumstances – is it possible? Maybe I just snapped and could no longer control myself? But I have to do my best to restrain myself, because the option to yell still exists in my head. It is a bad option, but it is available to me.
If we can hold back, our children will grow up differently. They won't have this option.
They will pick up our model of relationships with people and will calmly negotiate, be polite and respectful, and also wait for self-respect in return.
What was given to us by tremendous conscious efforts, willpower and chocolates eaten at night will be absolutely natural for them. The most common family model, in which there is neither screaming nor scandals, and which they will mirror with their children. And the world will become better.
Translated by pravmir.com