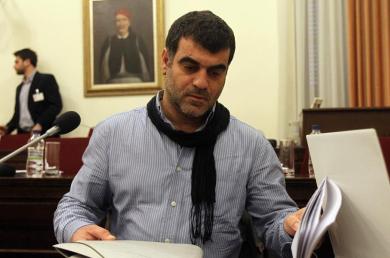 A court has ordered journalist Costas Vaxavanis to pay the Vatopedi Monastery on Mount Athos and one of its abbots, Ephraim, 10,000 euros in damages in connection to two articles he wrote.
The first instance court deemed that Vaxevanis used insulting terms in reference to the monastery in a 2010 article in Epikaira magazine and that he defamed Ephraim in another story, published in Unfollow magazine, in 2012.
The monastery had been seeking 15,000 euros in damages from the journalist.
Both articles referred to Vatopedi's controversial role in a real estate swap deal with the state.
A council of appeal court judges ruled in October that 14 people, including Ephraim, should face charges of breach of faith and making false statements in connection to the property exchange.
The land swap allegedly led to Vatopedi obtaining prime real estate in return for property of a lesser value, thereby damaging taxpayers' interests. Ephraim is accused of meeting politicians and public officials between 2001 and 2008 and talking them into carrying out the swap.
Source: ekathimerini.com