Source: Holy Apostles Greek Orthodox Chruch
As we ring in the New Year, it is time to both look back at the past to reflect on where we've been and to look towards the future with faith, courage, and hope. But more importantly, it is about looking at where we are TODAY.
When faced with needing to start eating more healthy, exercising, and committing to a spiritual discipline of prayer, many of us say- "I'll start tomorrow". The trouble is that there is always another tomorrow. Often time, we rarely make the changes that we need to make for a more healthy and balanced life.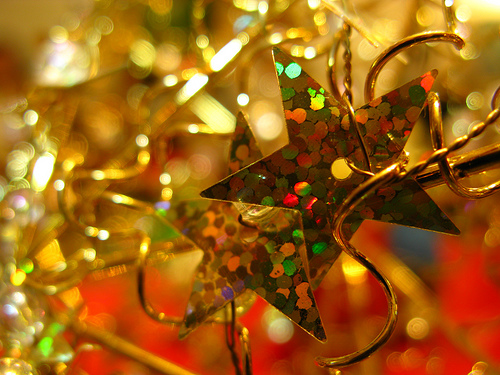 There is no tomorrow when it comes to action. Nothing happens in the past, it is already gone. Nothing happens in the future, that is yet to be decided. The only time something occurs is in the present. It's all about being fully awake and present, ready to receive blessings TODAY.
In our Holy Orthodox Church, so often we hear the word "TODAY". In the Divine Liturgy, the first hymn we sing following the doxology states "Today salvation has come to all the world…" Throughout the advent season, we heard the hymn "TODAY, the Virgin goes forth…"
The Kontakion for the Feast of Theophany begins "TODAY You have appeared to the world…" When celebrating the Annunciation we sing "TODAY is the beginning of our salvation…" the list of hymns goes on. We are a church of Today!
This moment, today, right now, is the only time we have to do something in our lives. Fortunately there is an abundance of the present; the question is how we decide to use this sacred time. We have a choice. Either we continue to repeat the "same old story" or we choose to celebrate each day as a new beginning keeping our eyes focused on Christ "creating a new story" today.
Let's greet each day in peace asking our Lord to reveal His will to us. Let our words and deeds be guided by God's desire for compassion and understanding. Let ua ask the Lord to give us strength to act wisely and firmly knowing that Jesus is here to encourage and guide our path. Let us filter out unhealthy content that may enter our senses and begin preparing our temple to receive the powerful blessings each day.
The New Year is a perfect time for each of us to make our spiritual goals a reality. Let's all commit to building a closer relationship with God as we spend time in prayer. Let us commit to knowing, listening and following His word as we read scriptures more frequently. Let's strive to come to at least one Orthros service a month. Let's continue to reach out to someone in need. Each one of us must consider our spiritual need for renewal. Let us seize every second of your life and savor it. Value your heartbeats, you can't get them back!
And, to quote the Nike commercial "JUST DO IT" all with God's Grace!
January 2007
This is an abridged version of the article. The full article is available on the web site of Holy Apostles Greek Orthodox Chruch.