On August 21, 2012, Metropolitan Filaret of Minsk and Slutsk, Patriarchal Exarch for All Belarus, received H. E. Theodore Cardinal McCarrick, Archbishop of Washington (retired), member of the Conference of Catholic Bishops in the USA, and Archbishop Claudio Gugerotti, apostolic nuncio in Belarus, at the Minsk diocesan administration.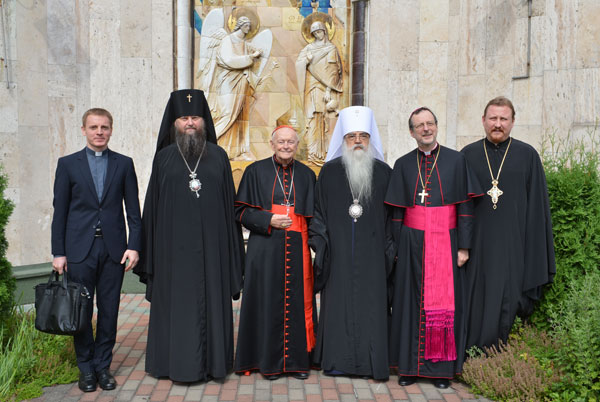 The guests saw the chapel of the diocesan administration dedicated to the Synaxis of Byelorussian Saints and made a tour of the Byelorussian Exarchate administrative building.
In their talk with Metropolitan Filaret they discussed the need to intensify the witness to Christ before the secular world, the official website of the Byelorussian Orthodox Church reports.
Source: Department for External Church Relations of the Russian Orthodox Church