On 17 November 2013m Metropolitan Hilarion of Volokolamsk, chairman of the Moscow Patriarchate's Department for External Church Relations, who visits Liechtenstein with the blessing of His Holiness Patriarch Kirill of Moscow and All Russia, met with the representatives of Christian communities of Iraq.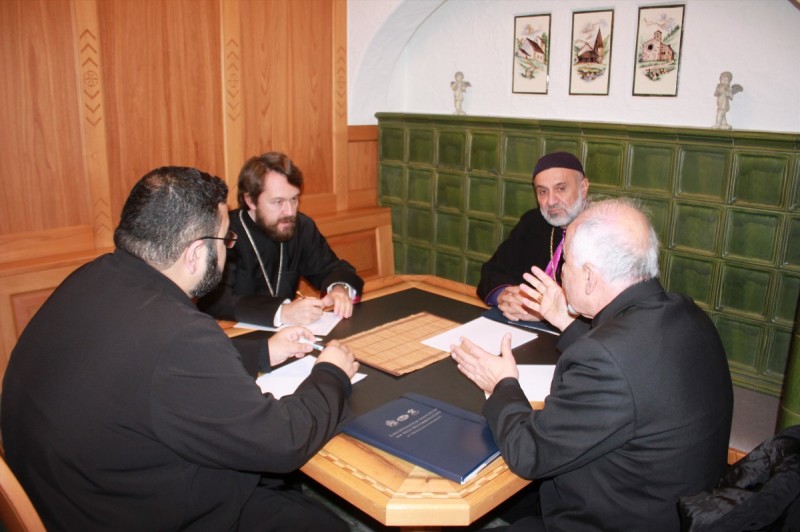 Representatives of the Syrian Catholic Church, the Syriac Orthodox Church and the Chaldean Catholic Church told the DECR chairman of the situation of Christians in their country.
Metropolitan Hilarion expressed the Russian Orthodox Church's support to the suffering Christians in Iraq and underscored the necessity of immediate creating of a mechanism for the protection of the rights of Christians who still live in Iraq in spite of continuous harassment and discrimination.
Participants in the meeting exchanged opinions on the situation in the country and in the Middle East region.
Source: DECR