March 7, 2013
On March 6, 2013, a reception in honour of the chairman of the Moscow Patriarchate's department for external church relations, Metropolitan Hilarion of Volokolamsk, was given at the residence of the Austrian ambassador to Moscow.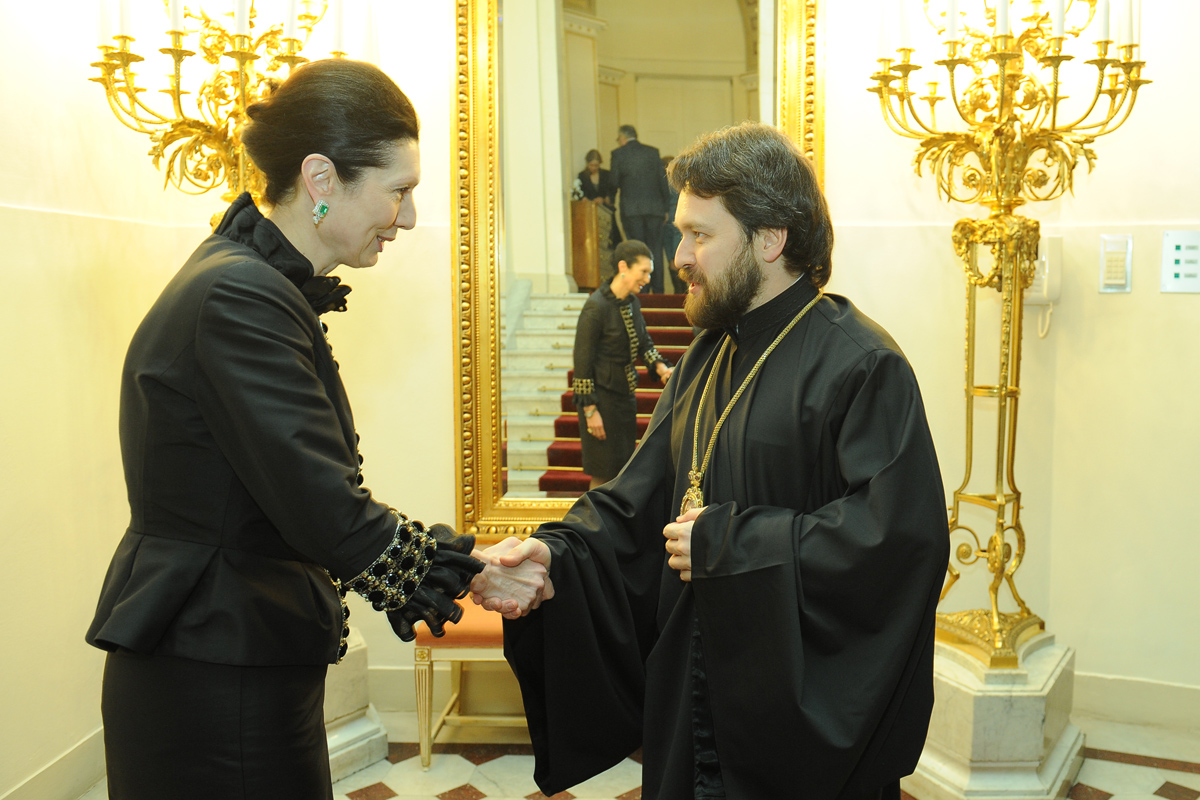 Present at the reception were the Apostolic Nuncio Archbishop Ivan Jurkovic, Fernando V. Marzo, head of the European Commission delegation, ambassadors of Belgium, Brazil, Chile, Germany, Great Britain, Ireland, Mexico, Romania, Slovakia, Slovenia, and Sweden. Among the guests were also the first counsellor of the Order of Malta mission, high-ranking Russian diplomats, scientists, cultural figures and journalists.
In the beginning of the reception, the guests were welcomed by the Austria's Ambassador Ms. Margot Klestil-Loeffler. Then Metropolitan Hilarion spoke, thanking Ms. Ambassador for the invitation and hospitality.
This was followed by a recital given by Svetlana Kasian of Bolshoi theatre, who performed music by German, Italian and Russian composers.
Source: DECR Communication Service