March 11, 2013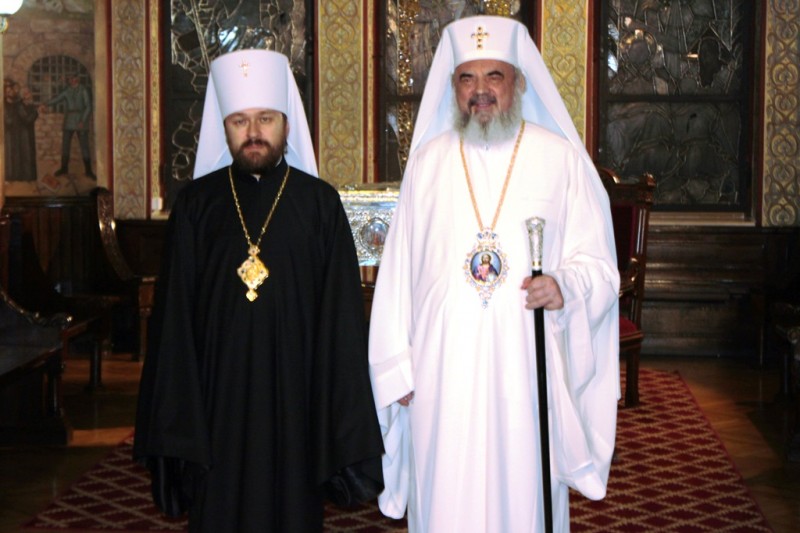 On 10 March 2013, Metropolitan Hilarion of Volokolamsk, chairman of the Moscow Patriarchate's Department for External Church Relations, who is on a visit to Romania with the blessing of His Holiness Patriarch Kirill of Moscow and All Russia, met with His Beatitude Patriarch Daniel of Romania at the Patriarchal residence in Bucharest.
Discussed at the meeting were topical issues of relations between the Russian and Romanian Orthodox Churches, as well as inter-Orthodox cooperation.
Metropolitan Hilarion presented His Beatitude Patriarch Daniel with his book "The Orthodoxy" in the English language.
Taking part in the meeting were also archpriest Igor Yakimchuk, DECR secretary for inter-Orthodox relations; deacon Eugene Rogoti, a staff member of the Romanian Patriarchate; and hierodeacon Ioann (Kopeikin), assistant to the DECR chairman.
Source: DECR