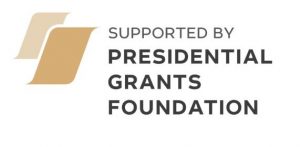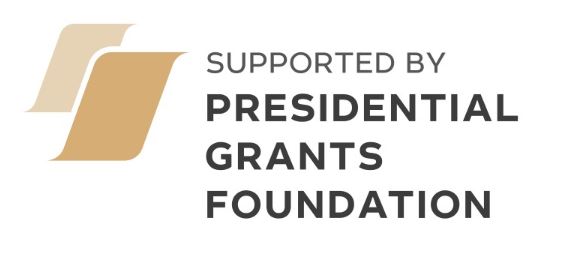 During the pandemic, theaters were under attack – at first they were closed, and then they were allowed to fill the halls only 50% of their capacity. But the ballet lived on it was watched online in Russia, and artists danced in plastic bubbles so as not to contact each other at the Stuttgart Theater in Germany. What should you do if in such difficult times your child tells you, "Mom, I will be a ballerina"? Replies Taisiya Popova.

How the Dream was Born

Everything was ordinary. Neither my work nor education, nor my social circle were connected with ballet, let alone the kindergarten – not a word was said about it there. But my daughter suddenly wanted to do it.
She was only three years old back then, and we accidentally watched the French cartoon "Ballerina". Thus her dream was born.
"Mom, let's go to a ballet school, I want to be a ballerina. To dance, mom. When will the audition start? In August? Is August coming soon? Draw a star for me on my calendar on the day the classes start"…
I've tried various distracting maneuvers. I took her to my classes, and my favorite hustle and as beloved contemporary dance very little resemble ballet. We watched various performances from Irish dance festivals. I lured her into gymnastics and rhythmic gymnastics, explaining that she was too young. I bought her a training skirt in a real ballet store: she could wear it at home, 'play' the ballet. I read Ilze Liepa's fairy tales to her about a difficult theatrical life.
Then I had to give in and take her to the Mariinsky Theater for The Nutcracker. Of course, the effect was indescribable. Her dream got even bigger, and the following morning my daughter first of all asked me when we would go to the ballet school. She showed everyone in the kindergarten that she could sit on a transverse twine (it was not me, it was like that, she was born this way), and in the evening she would ask me if tomorrow is September, the month she could definitely start practicing ballet.
Leaping Sensations and Myths about Ballet

I knew only the well-known stereotypes, such as that ballet teachers are angry and ruthless, that no sweets and rolls are ever allowed there, that the mother of a ballerina will be examined from all sides for heredity, that in classical dance there is no time to sleep, breathe and live, but only need to sit on transverse twine and eat cucumbers strictly until five in the evening, because at seven there is a performance. It was impossible for me to give my only daughter to this world willingly.
Therefore, I went to my friend for advice. She is a teacher of ancient dances: polonaises, mazurkas, beauty and happiness. Maybe she would know how to dissuade a child from the terrible world of "ballet", I thought.
"Do you know any former ballerina?" I asked her carefully.
"There are no former ballerinas," my friend answered sternly and straightened her shoulders. "I'm a ballerina. I spent seventeen years at the bench and in the stalls. Seventeen years! Yes, there are ancient dances, but my own inner school is ballet."
This new information stunned me so much that, just in case, I turned on the recorder and fell silent in fright.
"Yes, there are some strange rumors about ballet. Something like the teacher won't let you go to school because it takes up dancing time? There is nothing like this. Of course, at some point you'll hear a demand to take your studies seriously. But in general, any training where you intend to achieve success and certain results is supposed to be taken seriously and some entertainment will have to be given up.
Whether it's English, chemistry, or ballet. It's either you train hard, or nothing will come out of it in the end. Right?"

"Right," I agreed, recalling my studies at a music school and – unexpectedly – the department of physical education at the philological department of the university. Even there they demanded a serious approach from us.
"As for the food it is also nonsense. Of course, the teachers advise you not to eat bread and sugar, but curds and vegetables. But I think any nutritionist or gastroenterologist will say the same thing! Regarding the weight or shape, perhaps, I heard a remark once for seventeen years. Something like: "Yes, honey, you have become slimmer, but there is still work to do." But that was after 10 years in ballet, at least. I was at the age when the constant weight no longer holds by itself, and in order to be thin, you have to monitor your diet quite strictly."
"Competition? All the more, I don't see anything bad in it. We had no set-ups, insults and revenge in our team. This, perhaps, depends on the teacher, but tell me, which leader will deliberately start fights and intrigues? And, of course, there are always some of the best who stand out, and it can be a shame if you are not put in a play, but this is always objective. Nobody canceled the competition for places. And you yourself see how you danced and how others did, and no one pushes anyone. You are not competing with other ballerinas. You are competing with yourself."
"Ah, health! This is the main legend, isn't it? All these strange photos of ballerinas' feet in pointe shoes and nearby – in plasters and bandages covering the terrible calluses. I can show you my leg right now, there is nothing like that. The joints, of course, carry a very strong load, but here a lot depends on the weight, and I am still glad that I have been accustomed to being slim, that for seventeen years I was surrounded by thin girls with a thin waist. My back began to fail just after I stopped dancing and went to work at the bank. Yes, to be honest, there was a period of discomfort. I could only lift something from the floor in a squat. There was no way to bend in half. The small of my back then had a strike. But this abrupt onset of physical inactivity affects the muscles accustomed to work this way, not the ballet! Now I teach dancing, and nothing hurts anymore, because I don't sit at the computer desk for 8 hours a day."
"As for my childhood – you can write it down – ballet made my childhood joyful. My parents sent me there with a message that a girl should do something wonderful and enlightening. I am very pleased with my personality, I have plenty of patience and perseverance, and I don't have the idea to give up everything if something did not work out from the first time (as well as the third and fifteenth times). You have to agree, if you have been doing something voluntarily for seventeen years, it cannot be bad, harmful and slavish. I would quit this ballet as a teenager, no later, if something oppressed me."
"But it was different: I began to train even harder. Because I started dreaming about the sensation of a jump. You know what a jump looks like, right? So, this is almost like a flight. Yes, people can fly, even for a second. You fall asleep after a rehearsal and take off in a dream and see a different horizon. Another city, another sky, other planets. No, I will never be a former ballerina. There are no former ballerinas, just none. It is not necessary to grow up in the prima of the Mariinsky Theater and live in the boarding school of the Bolshoi Theater. You can do ballet for the sake of flying. For the sake of posture. For the sake of beauty. For the sake of ease. And it all stays with you, you know. So many years pass, and I still take off in a dream."
After listening to all this, I gathered all my willpower and took my daughter to the children's ballet school for the audition, still hoping that she would get scared and run away.
A Child Can Change His Mind at Any Time

She was really scared, because she was the smallest there, but she did not run away anywhere. She showed all her splits and first positions, diligently folded in half and smiled at everyone. And she was accepted into the younger group.
I didn't like taking Veronica to the ballet school three times a week, especially on Saturdays at 9:00. Especially from November to April. It's strange when in the dark on your only day off she started jumping around me shouting: "Mom, let's go dancing! Today's ballet day! I will be a swan, a bumblebee, a flower and a cherry from Cipollino."
But my daughter danced, learned to pull her socks, sat on a stretcher patiently (and sometimes with a squeak), found friends, performed at concerts and loved her ballet lessons very much.
In the three years that my inspired child went to this ballet school, I developed a strategy for my attitude towards children's hobbies and classes.
I may not be interested in my child's activities. In the same way, as I am not interested in the names of the horses from "Little Ponies", fairy tales of the peoples of Dagestan, or the complex relationships of girls in my daughter's group at the kindergarten. It's OK. The main thing is that she herself is interested in what she is doing.
It is important not to push a little person into a class that was not available to you in your childhood in order to make your dreams come true in the next generation. Not "we want to dance," but "she wants to dance."
You don't have to worry about social contacts. If relationships with other parents at a class do not work out due to the difference in views on having many children, attitudes towards politics, diets or early development, this, again, is all right. It is important that the child develops good relationships with other children, and the teacher builds a competent hierarchy of relationships. And of course, no bullying. A place where bullying is the norm and is encouraged by the teacher should be left without any regret, no matter what results the students achieve there.
Your child may change his mind. Even on the threshold of pre-professional activity, yes. For example, after three years of studying at the ballet school, my daughter was selected for the first class of the Boris Eifman Dance Academy, the whole evening she was talking about how beautiful it was inside and how wonderful the pool for students was, and then she said:
"Mom, you know, I don't want to go to the ballet academy anymore. Dancing every day is boring. I'll probably get tired. I'd better stay at the ballet school. Or maybe I won't."
I took a deep breath, reminded myself of my golden rule: "A child must be alive and well, the rest is not as important." I poured myself another cup of tea, because it always helps. And answered:
"I am glad."
"Don't you want me to become a ballerina?" Veronica asked me suspiciously.
Then I, of course, felt that there was a catch. Because I forbid myself to want something from my child, it is too energy consuming. So I had to say:
"I just want you to be interested and happy. And you don't have to be a ballerina to be happy."

"Maybe I'll start playing the cello then!" my daughter said happily, making me choke on my tea.
But I'll tell you about this unexpected plot twist next time.