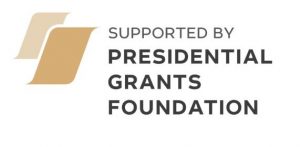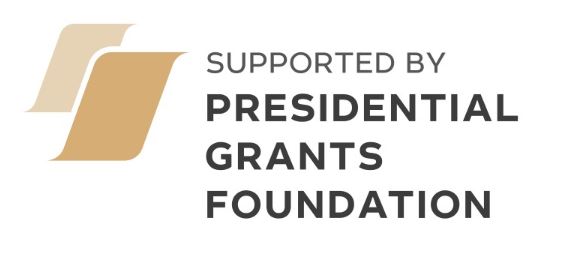 Katya was raising two children alone, and then she found out that she was pregnant with the third. How to raise them? Natalia got pregnant at 17, and when she told her father about it, he beat her and kicked her out of the house. Doctors repeated to Olga, "A disabled person will be born, and your husband will leave you." But none of these women had an abortion. Three stories from Tatiana Tsvetkova.

Killing a Human Being Is Not For Me
Katya, 39 years old
"I will never forgive myself for that," Katya thought when she came to the clinic to have an abortion. But what she was supposed to do with the unexpected pregnancy, she also did not know. Therefore, after the consultation, she nevertheless turned around and went home to think.
Katya gave birth to two sons in marriage – now they are 12 and 8 years old – but then divorced her husband. Because she later found out, when she was giving birth to their second son, her husband had already met "the love of his life," but she wasn't Katya.
Two years have passed since the divorce. On vacation in Copenhagen, Katya met a man with whom she began a relationship … Soon she found out that she was pregnant.
"There were no guarantees that this man who lived several thousand kilometers away would decide to change his life so dramatically. I thought that he would most likely say, "No, I don't need this," and break up the relationship. And if he didn't, after a while he would simply fall in love with another woman, and I would be left alone with three children in my arms… I thought about this for four days. And at first I was still inclined towards abortion.
But on the other hand, abortion is a full-fledged operation, there was a risk to my health and life…
And I have already had two children, to whom I must definitely return. So I weighed the arguments "for" and "against" this and did not know what to do.
And suddenly I felt, "I cannot afford to kill another person. This is something outrageous and not at all for me."
As a result, I wrote to the doctor: "I will not come for the operation, I am not ready."
After Katya told the child's father the good news, he disappeared for two weeks. She managed to return to Russia. Finally, the man nevertheless got in touch with her and continued the relationship, as if nothing had happened. Although he didn't propose to her, he promised that he would come right after the birth to spend the first three months with his son and Katya. Three weeks before the birth, Katya suddenly found out that he already had a new girlfriend.
"He did not come either in a month or two. For six months, he never asked me, "How is my son? Can you work now? Do you have anything to live on?"
All this time, Katya's parents and close friends supported her both financially and morally.
"But it was important for me that my son received love," Katya said. "For example, his Danish grandfather is on his deathbed. And Nicholas is his only grandson. I would like to take a photo of them together so that I can show my son later when he grows up. Because family is important.
Only after I threatened Nicholas' father that he would never speak with his son, he began to pay child support, but due to the pandemic, he still has not seen him.
When I told this story on Instagram, so many girls wrote to me who did not know their fathers at all. I don't want my son to grow up like that. But I am happy that I decided to keep the child."
"This is your baby. Imagine how she will take her first step"
Natalia, 21 years old
When Natalia found out that she was pregnant, she was frightened and did not believe it. She was 17 years old. She noticed that her breasts began to grow and went to the doctor. When he broke the news, the girl… laughed. "It was probably a defensive reaction," she recalled.
Most of all, Natalia was afraid of her father's reaction (her mother was sick with alcoholism and had been living separately for two years).
"I called him, while I was going to the gynecologist, and said that I might be pregnant," Natalia said. "He reacted very well and said, "Don't be afraid, come home, we will handle everything." And when I arrived, he was already drunk. When he was sober he was good, but when he was drunk he was angry. He began to scold me, beat me, and said, "Either you have an abortion, or you leave."
Natalia had no choice, but to have an abortion. She went to the hospital. But she came not to the antenatal clinic, but to the children's clinic, where she went to doctors all her life. She got an appointment with a pediatric therapist, and immediately burst into tears from her worries. The doctor turned out to be a volunteer of the Support for Motherhood Foundation, which provides psychological assistance to women who are about to have an abortion. The woman began to persuade Natalia to keep the child.
"What am I going to do, where will we live and where will I get the money?!" the girl asked.
"We'll think of something," the doctor answered. And she talked about the possible consequences of an abortion.
"But most of all I was touched when she said: "This will be your little baby. Just imagine how she will take her first step," Natalia said. "But I still left with the intention of having an abortion. The next day, the doctor came to my house, found out the address from my medical card. She spoke in more detail about the fund and how it can help me, brought gifts, an icon, and money. I learned then that strangers can be closer than my own relatives."
The fund rented Natalia an apartment in Salavat (a district town in Bashkiria), gave a certain amount of money every month, the girl admits that at first she did not know how to handle money, she wanted to put everything down to sweetness at once.
Natalia met the father of her child in college, she was in the first year, and he was in the fifth – he was 24 years old. When she told him about the pregnancy, he began to insist on abortion: "You will have no future. You just put an end to yourself." Natalia replied that she decided to keep the child.
"Until the eighth month of her pregnancy, he visited me, brought food, but then disappeared. It turned out that he was taken into the army. After a while I contacted his parents through social networks. It turned out that he was married. They asked me not to ruin his happiness, they insulted and threatened me. Later I realized that he came to me during pregnancy so that I would not make a fuss.
Back then, he asked me all the time not to tell anyone anything. Meanwhile, his wife was also pregnant.
Natalia gave birth to a girl and named her Sofia. When she was six months old, on the advice of the fund, the girl filed a lawsuit to prove paternity. They carried out a DNA examination, the court ordered the young man to pay child support. Now Sofia is three years old, but Natalia has never received anything.
"When I looked at her, so small, I scolded myself that during pregnancy I could not eat, I was worried a lot because of these courts," Natalia said. "And in fact it was not I who saved her by refusing to have an abortion, but she saved me. Where would I be now and what would happen to me if it wasn't for her?"
In every medical office we were told to have an abortion
Olga, 30 years old
Olga and Pavel learned that their son could be born with developmental pathologies at the first ultrasound. The couple wanted a child from the very beginning. Olga did not even make any plans for work, she was going to take care of her child. Before the pregnancy, she passed all the necessary tests, cured her teeth, and drank vitamins…
"After the examination, the doctor said without much of an introduction that it was necessary to have an abortion and that he would give us a referral to genetics. There were no words of sympathy, or any information about the disease. It was a shock for me," Olga recalled. "My husband managed to say something along the lines that abortion is murder and we will not do it. I myself knew that there would be no abortion, but I needed time to accept the new reality."
When the couple returned home from the clinic, in the middle of a small square they sat down, looked at the sky, and prayed.
"My husband is spiritually very strong, he took all my worries and emotions upon himself, enveloped me with care, and calmed me down," Olga said. "Through all of this we got together, hand in hand, those days in our struggle for our baby, for his life, brought us very close.
Neither the state nor a private clinic could determine what kind of syndrome our child had. It was only later that it was discovered that it was Patau's syndrome.
"Everything will be fine, our son and we are in God's hands, life and death are in God's hands," Pavel repeated throughout my pregnancy. But doctors only talked about abortion to Olga throughout her pregnancy.
"It was the same in every medical office. Even when I arrived to give birth, they asked me why I didn't have an abortion right away. During the entire pregnancy, there were only a few people who said that not having an abortion is the right of the parents.
Most often, when they were persuading us to have an abortion, they said something in the line of "if you keep the child, a disabled person will be born and your husband will leave you," Olga mentioned.
"I usually just either kept silent or said that abortion is murder.
The doctors lowered their eyes, some got into an argument. It was very exhausting when you are constantly being told to have an abortion in every medical office. We were even called home from the genetics department and asked if we changed our mind. I didn't hear any measured information from anyone about where to read about children with this syndrome, how to prepare for the birth of such a baby, everywhere was only written about abortion, abortion, abortion. I searched and studied everything myself. And to resist such pressure from the doctors was a double burden in such a difficult situation."
However, Olga and Pavel had no doubts that they was doing everything right.
Yanka was born at 34 weeks of Olga's pregnancy.
"I suddenly felt very unwell. Pavel was not at home, he flew to the Czech Republic for work," Olga said. "I didn't feel fear, I was just very worried. I remembered everything that day very sharply – the smells, colors, light and shadows, sensations, and sounds. I realized that everything did not go as we had hoped, the worst thing happened, but there was a feeling of light inside me. I don't understand this myself. I don't want to say that it was easy for me, but the strongest of all feelings was love for my son, confidence and peace. For a moment, when I was lying with outstretched arms, it even seemed to me that my patience merged with the patience of God…"
After Yanka was born, he did not cry, "he only squeaked like a chicken," Olga recalls. She did not have time to see him, she was not allowed to hug him, she could only pray.
Doctors said the baby needed a surgery on his stomach and heart. On the fifth day, Yanka was baptized. After that, he felt better, and one of the doctors even said that he saw such changes for the first time with such a disease. But after a few days the baby got worse. Olga managed to see him.
"It was clear that no matter how sick Yanka was, no matter what difficulties lay ahead of us, he was a gift from God," Olga said. "Yanka was all so bright, like gold, and if not for all the tubes and needles, one would think that he was just sleeping. We stood there with Pavel, admired him and prayed quietly. I didn't cry."
Yanka lived for eight days. On his last day, Olga and Pavel visited him, not knowing that they were seeing him for the last time.
"Having learned about the death of Yanka, Pavel and I cried," Olga shares. "We were always together in those days. We tried to give each other even more warmth and love, prayed a lot, talked a lot about what happened. Pavel was my anchor both before the birth of my son and after his death."
Six years have passed since Yanka's death. Olga says that it was difficult for her to remember this, but at the same time she smiled.
"This story was supposed to be dark, but God knows how to turn everything into light. Yanka became our hope, he himself was the miracle we asked for," she adds.