August 23, 2013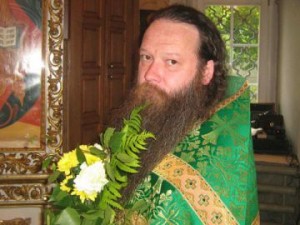 Nizhny Novgorod, August 23, Interfax – The Jerusalem police are searching for a Nizhny Novgorod priest who arrived in Israel with his family and went missing over the past weekend, the Russian Spiritual Mission in Jerusalem told Interfax on Friday.
The results of the search are unknown, the mission said.
The Russian spiritual mission reported on its website that Vasily Varlamov, 47, a priest at the Stroganovskaya Church, went missing on August 18. "In the morning, Father Vasily went for a walk before breakfast. He was wearing laymen's clothes and has not been seen since. Three hours later, a search for him began. All morgues and hospitals were called, but witnesses' accounts and security videos did not yield any results," the report says.
The priest arrived in Israel as a pilgrim with his wife and daughter. It was his first visit to Israel. The priest's relatives reported him missing to the law enforcement agencies and the Foreign Ministry.
The Nizhny Novgorod diocese reported on its website that Father Vasily went missing in Jerusalem on August 17. "The clergyman sought medical assistance one day before. After receiving medical assistance, Father Vasily returned to the hotel," the report says.
The priest's wife said Father Vasily left the hotel on the morning of August 17 to take a walk and never returned. The police, the Russian Embassy, and the Russian spiritual mission in Jerusalem were immediately notified. A search warrant was issued for the priest, but the search yielded no results.
The report states that the family of the priest, who remain in Jerusalem, are being provided with all assistance they need. The Israeli police report on the search operation on a daily basis.
Source: Interfax-Religion