When I taught worship at seminary, I introduced the concept of blessings simply as this: Jews bless God for stuff and Christians bless stuff for God.
That approach is, indeed, too simple and I would go on from there. Truth is that we Christians bless God for stuff, as well, and the overall concept is mutually shared among Christians and Jews and Muslims. Many of our Christian prayers begin, Baruch atah Adonai.
Blessing is a major duty for Orthodox parish priests at this time of year. In our practice this is the season for house blessings. These begin at Theophany, (Epiphany in the West), when Orthodox Christians commemorate the baptism of Jesus at the hands of John the Baptizer. Western Epiphany commemorates the visit of the Magi, but we Orthodox fold that into Christmas itself. House blessings extend over a number of weeks and officially end at Candlemas, when we commemorate Mary's rite of purification after childbirth — even though for good reasons we may do them a bit longer.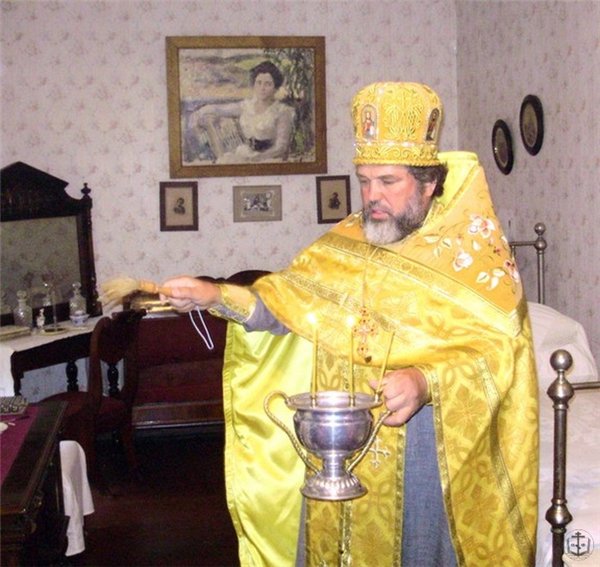 Our house blessings constantly refer to our concept that Christ, by entering the water of the Jordan at baptism, blessed all waters. This extends to the water we use to bless the rooms of the houses of our people. It is also the reason we bless the waters where we live. When you live in the desert this becomes an especially meaningful gesture.
The Ecumenical Patriarch of Orthodox Christianity is praised for his concern for the environment. He has written and campaigned for a return to a more earthy spirituality. The ground for this is the interconnection of all things. Blessings are a vehicle to this spiritual interconnection.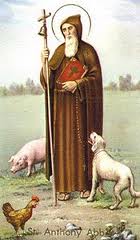 Every year our parish sponsors an animal blessing. We get a lot of dogs. One year we had a miniature horse and some goats. Most cats are not interested, but occasionally they show up. The prayers are ancient, and we locate the festival between the days of St Seraphim of Sarov and St Anthony of the Desert, both noted in Orthodox tradition for their closeness to animals. St Seraphim is often depicted with a bear with whom he had a special relationship and on one icon of St Anthony heaven is depicted with deer, rabbits, cranes and other animals, along with trees and shrubbery. In a switch from the usual pattern we ask the animals to bless God for their being, in accordance with the Canticle of the Three Youths in the Fiery Furnace (Daniel 3:57-88, 56).
At this time of year also comes Tu Bishvat , (yesterday) a Jewish holiday that commemorates the return of fertility to the land of Israel; it's also known as the "New Year of the Trees." There is no theological connection to Theophany, but the spiritual connection joins us in concern for the earth and all that is therein.
Blessing spreads our awareness onto a broad vista. It's more an attitude than an aspect of religion. It has the potential to become a way of life if you take it seriously. Blessing is grounded in gratitude and topped with thanksgiving. A direct line connects blessing my dogs to my awareness of the greed that consumes the environment rapaciously. A direct line connects the blessing of rooms in a house with concern for domestic life in general. A house in which rooms have been blessed must not become a scene of domestic violence. A direct line connects blessing local waters to consciousness about water in general, and indeed the preciousness of all natural resources.
Blessing is expansive. Blessing is inclusive. Blessing relates to real life. May you also be blessed.
Fr Gabriel Rochelle is priest of St Anthony of the Desert Orthodox Mission, Las Cruces. Visit the church web site at http://stanthonylc.org.
Source: The Las Cruces Sun-News