BELGRADE – Patriarch Irinej of the Serbian Orthodox Church served the Divine Liturgy in the Belgrade Cathedral Church on Tuesday to mark the Christian holiday of Christmas.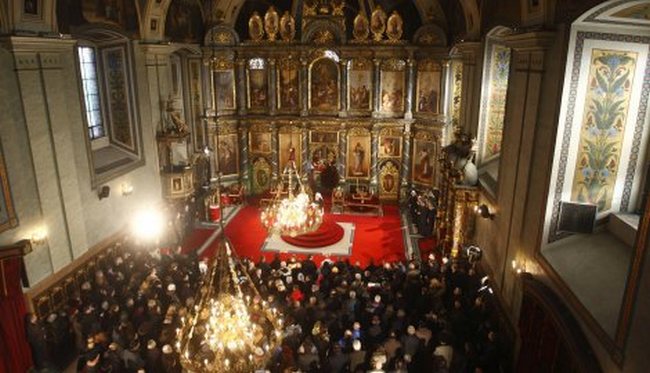 In addition to a great number of believers, the liturgy was also attended by Serbian Prime Minister Ivica Dacic, Archbishop Stanislav Hocevar, high dignitaries of the Islamic community and Prince Aleksandar II Karadjordjevic and Princess Katarina.
Patriarch Irinej wished a merry Christmas to all and wished for all believers to rejoice for the biggest Christian holiday and for God to grant them peace, unity and love.
"May Christmas bring peace our people need at this difficult moment," he said and greeted the representatives of other religious communities who attended the Christmas liturgy in the Cathedral Church.
"By attending the service and demonstrating our unity, we show that we truly are the people of God and that we are setting the right example for our people on how to respect each other," Patriarch Irinej said.
At the liturgy, the traditional Christmas epistle of Patriarch Irinej and bishops of the Serbian Orthodox Church was read out.
Source: InSerbia