Moscow, October 12, Interfax – Patriarch Kirill of Moscow and All Russia has denied the statements that the Church opposes freedom of speech, but at the same time recalled that freedom is closely connected to morals.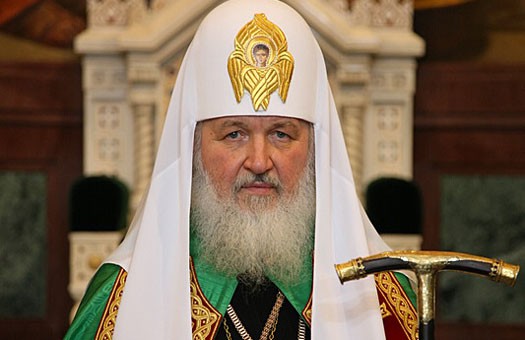 "It is wrong to accuse the Church of opposing freedom of speech, saying that the church traditions do not allow dissent. It's absolutely untrue," the Patriarch said at the session of the Supreme Church Council on Friday.
Orthodox faith would be poor without "hundreds of books of theology" and "diverse samples of icon-painting and church architecture" could not exist without freedom of creative expression, he said.
"Freedom of speech and creativity are important values. Like freedom in general, they are inseparable from the image of God in human nature," he said.
However, Patriarch Kirill said that "any freedom can be used for an evil purpose."
"Society and religious communities should look for the golden middle between evil and forced restrictions of freedom, which our Fatherland experienced in the 20th century," the Patriarch said.
The statement "on the case involving the desecration of the Cathedral of Christ the Savior" adopted at the past session of the Supreme Church Council raised the issue of the unacceptability of insulting people's religious feelings, he said.
The Patriarch said he is convinced that calls to unleash human passions are dangerous to every individual and society in general and the allegations that "the differences between good and evil words, creativity and bad taste are so complex that it's easier to allow everything everywhere" are dangerous.
"Human dignity, which is inseparably connected with virtuous life, rules out the use of freedom and creativity for destructive purposes. Human dignity also envisions respect for holy places, the memory of people's relatives and loved ones, and history. An Orthodox person will not desecrate symbols of other religions, and not because they are holy to him, but because it is insulting for people of those religions," he said.
"However, we have a right to expect the same from all our compatriots, both believers and non-believers. If someone crosses this line, they place themselves outside society. Society and the state should support this reasonable and fair approach in the name of self-preservation and common good," Patriarch Kirill said.
He advised people to learn to "defend their civil rights and defend their religious feelings with dignity."