The head of the Russian Orthodox Church has visited a Moscow pretrial detention facility where he regaled detainees with the story of former South African President Nelson Mandela in an effort to cheer them up.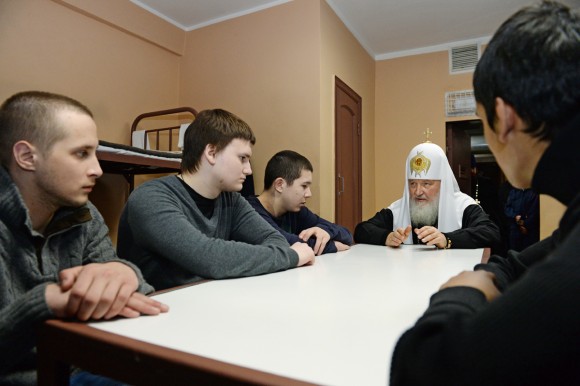 During his visit, Patriarch Kirill also presented the detainees with a television and gift packages containing religious books and sweets, Itar-Tass reported Wednesday.
Speaking with the men, most of whom stand accused of having committed serious crimes, the patriarch recalled the fate of Mandela, who spent almost three decades behind bars for his political beliefs.
"I met Mandela when he was released after 27 years in prison. He was a self-disciplined and focused man despite having spent so many years in a terrible South African prison," Kirill said.
Kirill added that prison can destroy a personality, but that it can also be a powerful factor in one's rebirth.
"It all depends on what's happening in our hearts and our minds," Kirill said, adding that only a reliance on God can help human beings become "internally strong, self-reliant and independent."
Mandela, who led South Africa from 1994 to 1999, died last month after suffering from a prolonged lung infection.