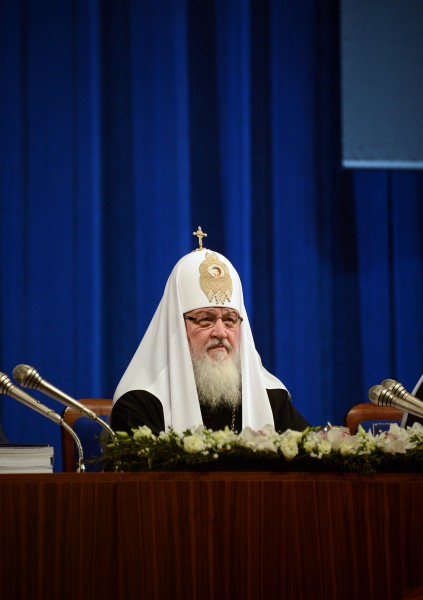 Moscow, January 25, Interfax – Patriarch Kirill of Moscow and all Russia has come vigorously against "liberal" anthropocentric philosophies.
"The issue is not those pinpricks that theomachists are trying to inflict on the body of the Church through their various actions. The issue is the future of the world," the Patriarch said at the 21st International Christmas Conference in Moscow on Thursday.
Mankind would not survive without the moral values "that God put into human nature," he said.
Nor would it survive if it goes for the "liberal concept" that each human being is "an alpha and omega, that he is authorized to decide what is good and what is evil, that he can not only decide on his own future but also has the right to exercise any influence he likes on the world surrounding him," the Patriarch said.
"What the Church does today with support from its numerous allies – intellectuals, teachers and so on – means accomplishing the main task that faces people, the task of preserving human civilization," he said.
Source: Interfax-religion