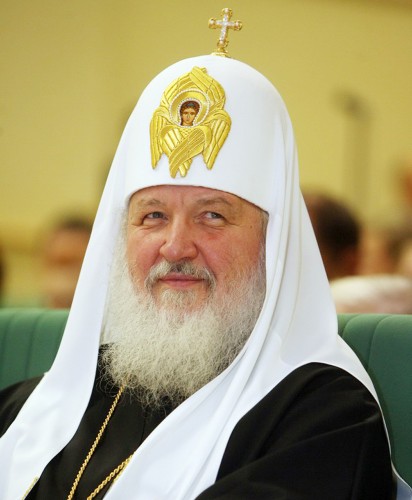 Moscow, September 5, Interfax – Patriarch Kirill of Moscow and All Russia will visit Japan on September 14-18. The visit will be timed to the 100th anniversary of the death of St. Nicholas of Japan, the Russian missionary who founded the Orthodox Church in Japan.
The visit "will give me an opportunity to pray with the Orthodox people of Japan and remember a wonderful person, a saint, who devoted all his life to Japan, identified himself with the people of Japan and brought Orthodox faith to them. This will give me an opportunity to visit the places connected with the life of Archbishop Nicholas," Patriarch Kirill said in an interview with the Japanese media in Moscow.
The Patriarch's trip will begin in Hakodate, a political, economic, and cultural center located in the southern part of the island of Hokkaido. He also intends to visit Sendai, Honshu, where "the people of Japan were hurt by the tsunami" last year and where several Orthodox churches were destroyed. Sendai is the center of the Eastern Japanese diocese.
"I would like to once again express my support to the people of Japan, pray with people, remember the victims, and support those who have lost their relatives and loved ones," he said.
The Patriarch is also expected to meet with the Japanese authorities, including Emperor Akihito and Prime Minister Yoshihiko Noda.
The Japanese Autonomous Orthodox Church was founded by Russian missionary Archimandrite Nicholas (Kasatkin) (who later became an archbishop), who arrived in Japan in 1861. In 1870, he founded and headed the Russian Orthodox mission in Japan. He translated the Holy Scriptures and church books into Japanese and built the Holy Resurrection Cathedral in Tokyo. In 1970, St. Nicholas was canonized by the Russian Church. In the same year, the Moscow Patriarchate gave the Japanese Orthodox Church autonomous status.