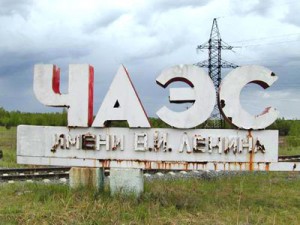 Moscow, April 20, Interfax – Patriarch Kirill of Moscow and All Russia will attend the opening ceremony of memorial events to commemorate the 25th anniversary of Chernobyl Power Plant accident.
"He will ring the Chernobyl bell on the night of the catastrophe at 01:23 a.m.," Archpriest Nikolay Balashov, deputy head of the Synodal Department for External Church Relations, said at a Moscow – Kiev video conference.
The ceremony will be held in the church complex located in the Darnitsa District of Kiev. The Dartnitsa district is the one where the memorial Chernobyl campaign starts each year.
According to Father Nikolay, Patriarch will visit Ukraine together with Metropolitan Filaret of Minsk and Byelorussia and hierarchs in charge of dioceses affected by nuclear pollution.
Archbishop Vsevolod Chaplin, head of the Synodal Department for Church and Society Relations, in his turn, said during his trip on April 25-27, Patriarch would conduct services, including the prayer for the dead at the Chernobyl power plant, visit the monument to Chernobyl heroes and meet with the patients of the National Cancer Hospital many of whom still "suffer the consequences of the Chernobyl catastrophe."
President of the Ukrainian Chernobyl Union Yury Andreyev expressed hope that Patriarch's visit would help bringing the Chernobyl exclusion zone "back to normal life" within the decade to come. He said the radiation level at the station 50-60 times exceeded the norm, however, Patriarch's blessing would not take long and his stay there would not "seriously affect his health."